Thebestoffersintheweb.com is a redirect in your browser caused by adware on your computer. Thebestoffersintheweb is part of the ad network "WizzCaster" and is used to generate revenue by forcing unwanted advertisements in the browser.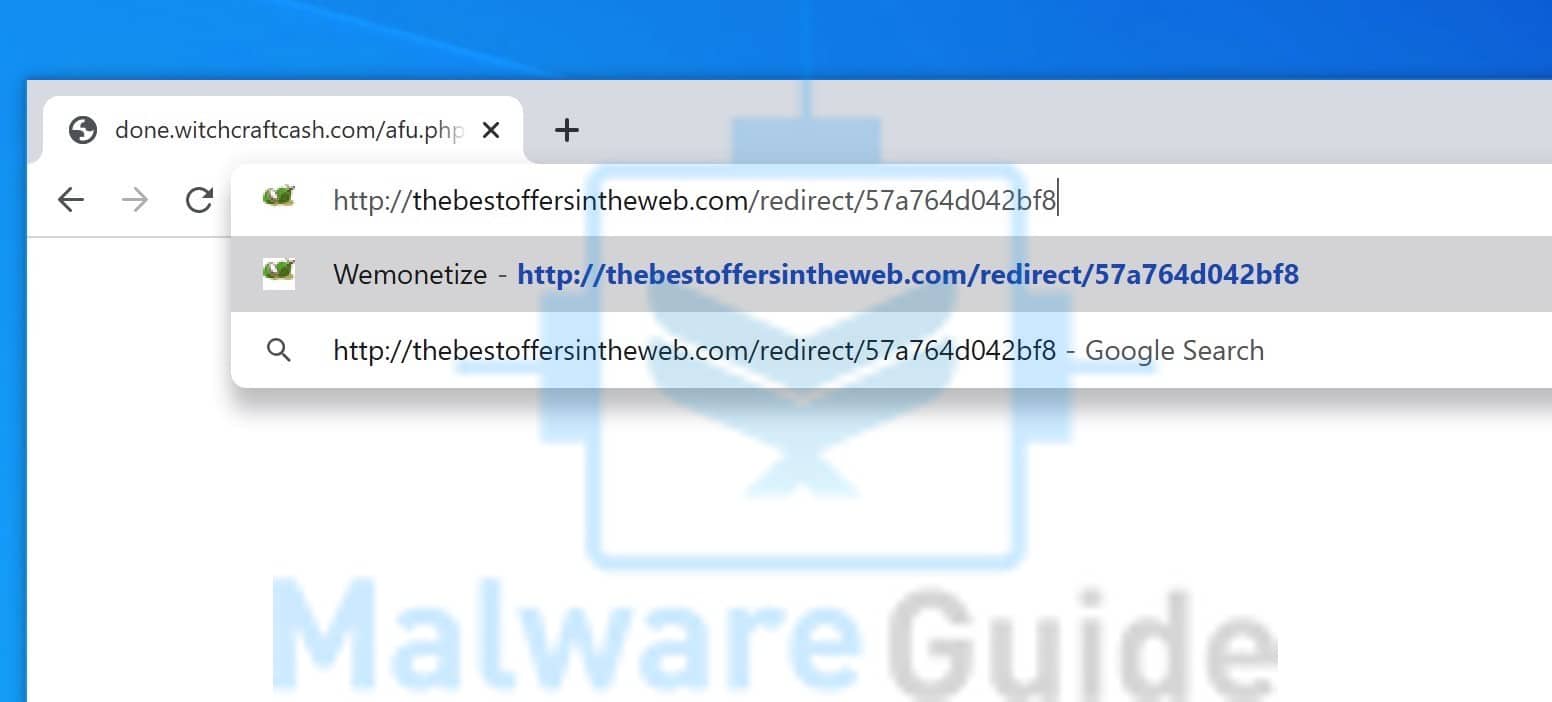 If you see hxxp://thebestoffersintheweb.com/redirect/57a764d042bf8 pop-ups in your browser then your computer is infected with malware and this malware should be removed from your computer as soon as possible.
The following adware/malware is responsible for the thebestoffersintheweb.com advertisements; RunBooster, ProxyGate version 3.0.0.1180, ShutdownTime version 1.0, MultiTimer version 1.0, FastDataX 1.20, or YouTubeAdBlock.
You can look up and remove these applications from your computer, but I recommend removing the thebestoffersintheweb.com malware with Malwarebytes.
Malwarebytes is free for 14 days and removes the thebestoffersintheweb.com pop-up advertisements from your computer.
I have tested Malwarebytes against these Thebestoffersintheweb.com ads and the thebestoffersintheweb ads were gone!
Remove thebestoffersintheweb.com with Malwarebytes
I recommend removing thebestoffersintheweb with Malwarebytes. Malwarebytes is a comprehensive adware removal tool and free to use.
Download Malwarebytes (direct download)
Install Malwarebytes, follow on-screen instructions.
Click Scan to start a malware-scan.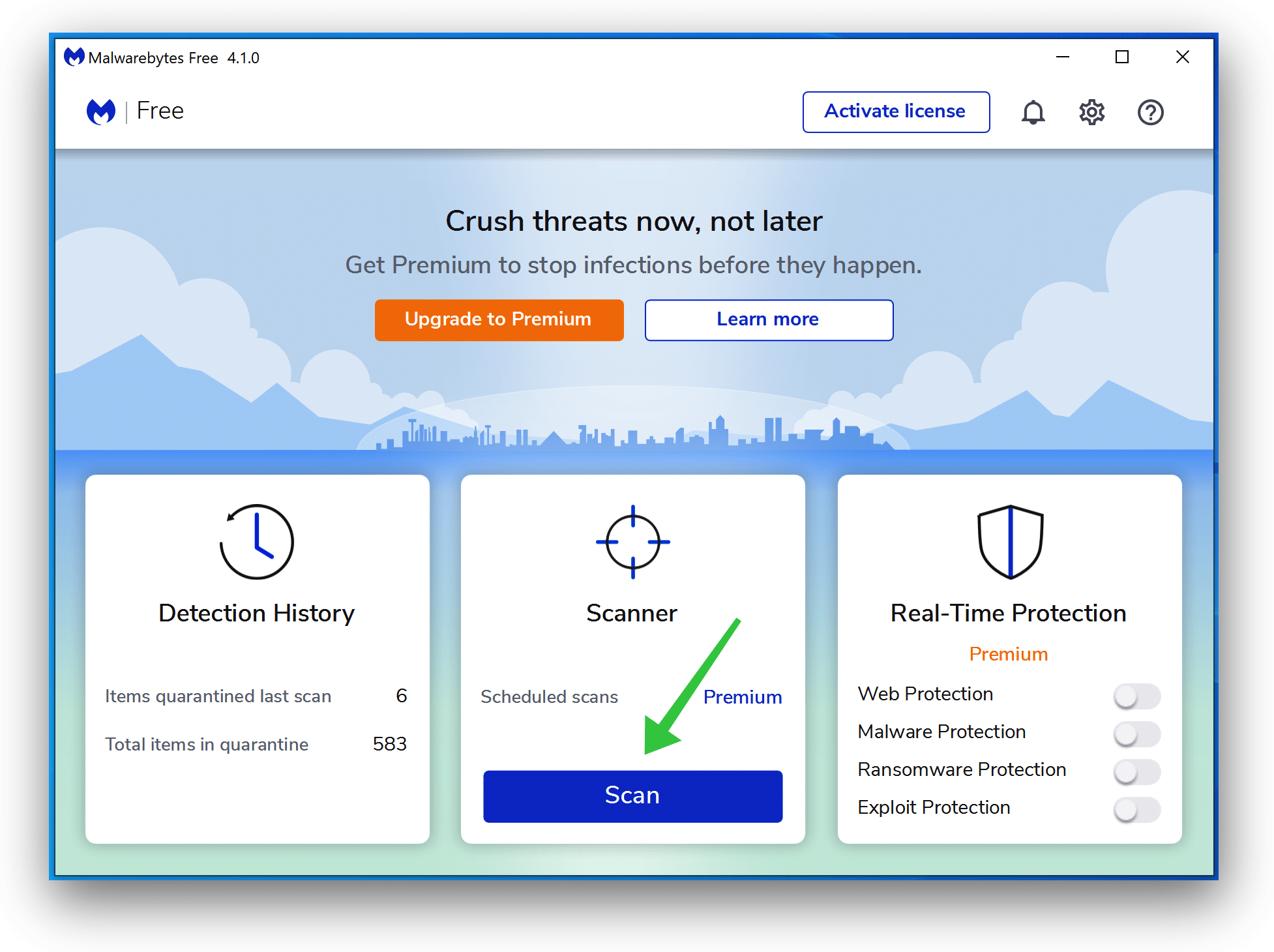 Wait for the Malwarebytes scan to finish.
Once completed, review the thebestoffersintheweb.com detections.
Click Quarantine to continue.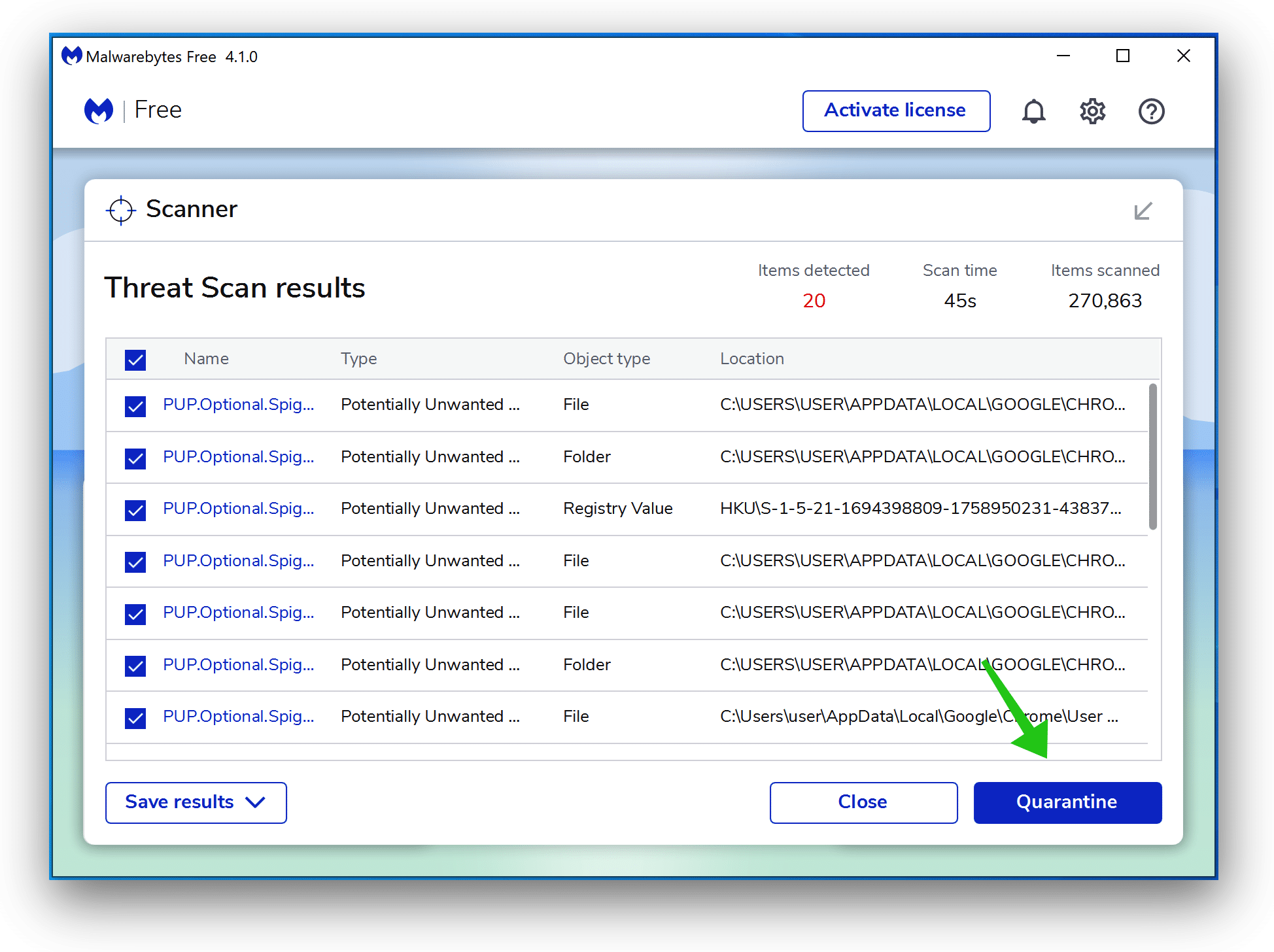 Reboot Windows after all the detections are moved to quarantine.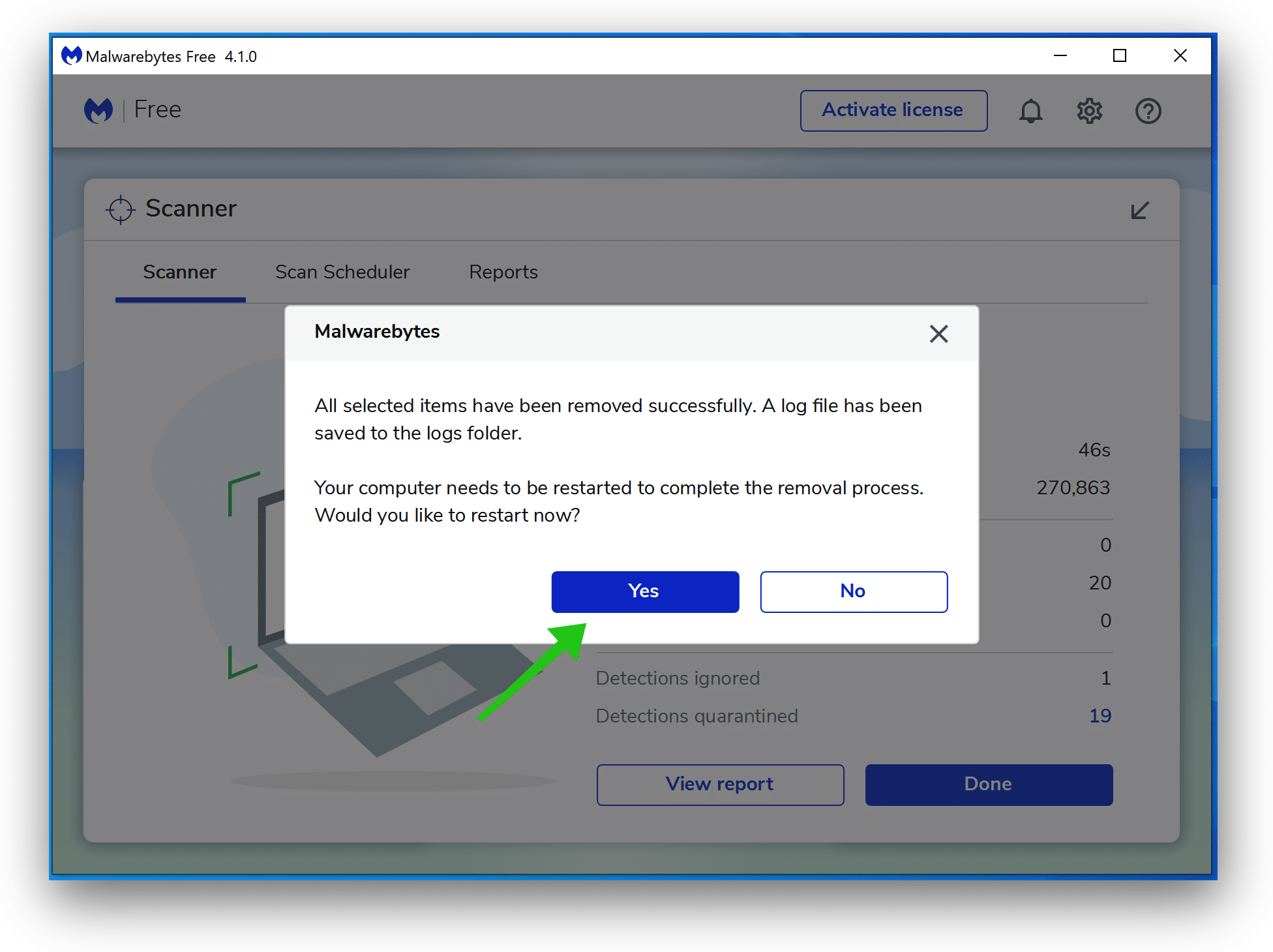 You have now successfully removed thebestoffersintheweb adware from your device.
Enjoy!