The rumors surrounding the GeForce RTX 3090 Ti are running rampant, and have been for a while now. They leave no aspect untouched, ranging from specs to price and certainly also availability. Now we may have a better look at the graphics card, thanks to a leaked image of ITHome.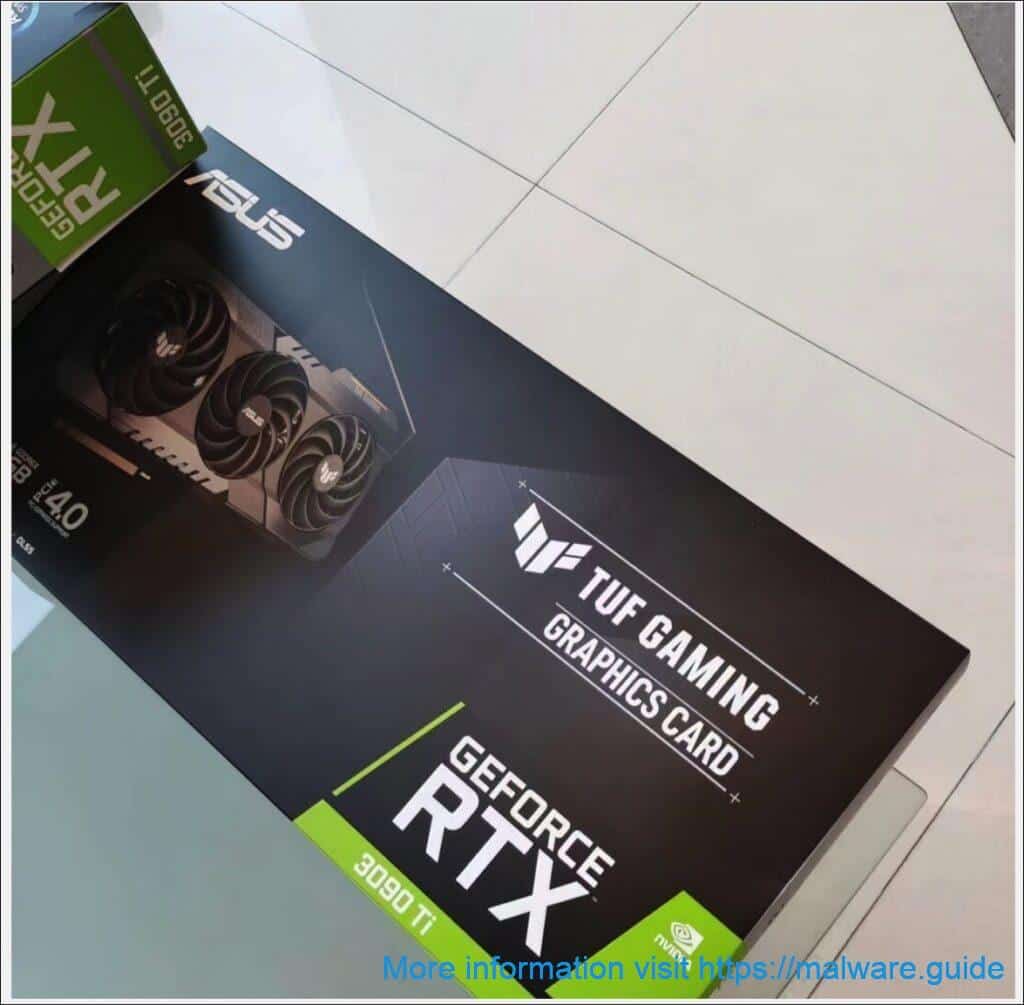 At first glance, we see the packaging of the RTX 3090 Ti, from which we can conclude that this graphics card was made by ASUS and fits into the TUF Gaming series. If we look at the image of the GPU on the cover, there are a few things that we can deduce from that.
For starters, the cooling on the 3090 Ti is thicker than that of the 350W RTX 3090 TUF. This may confirm that this version will come with 450W TDP, which is 100W more than the current model. It also says '4' near the PCIe Gen 4.0 info on the box, which may give away the 24GB configuration. Finally, this also states that the 3090 Ti will not be the first PCIe Gen 5.0 card, which contradicts current rumors.
Analysis: what we know so far
There is a constant stream of rumors about the RTX 3090 Ti. One of the most common is Nvidia's GPU possibly reveals during the day CES 2022, along with the budget-friendly RTX 3050 and a rework of the RTX 3070 Ti with more VRAM (16GB). If we are to believe the rumors, the 3090 Ti will also be the only one without delay.
It is also stated that he comes with a GA102 GPU with 10,752 CUDA cores, compared to the 10,496 of the regular 3090. It will also get a new board design with a different layout for the memory, as well as a new power connector that will probably be the PCIe Gen 5.0 card.
So far, no rumor has been confirmed by Nvidia. This means that you should approach everything with the necessary skepticism for the time being. We do assume that the unveiling will not be long in coming.