Malwarebytes is the best tool to remove unwanted programs and malware from your computer. Malwarebytes can be installed next to your current antivirus program if you have one.
If you haven't already, download Malwarebytes for Windows
The first thing you will notice when installing Malwarebytes is how simple the installation process works. Unlike other antivirus and antimalware software, the installation of Malwarebytes is straightforward.
How to Install Malwarebytes
The first question during installation is installing Malwarebytes on a Personal computer or on a work computer.
Personal or work computer
The difference between a personal or work computer is that if you install Malwarebytes on a personal computer, you will get recommendations for a personal computer environment. If you install Malwarebytes on a work computer, you will get security recommendations for a work environment. There is no difference in the behavior of how Malwarebytes works.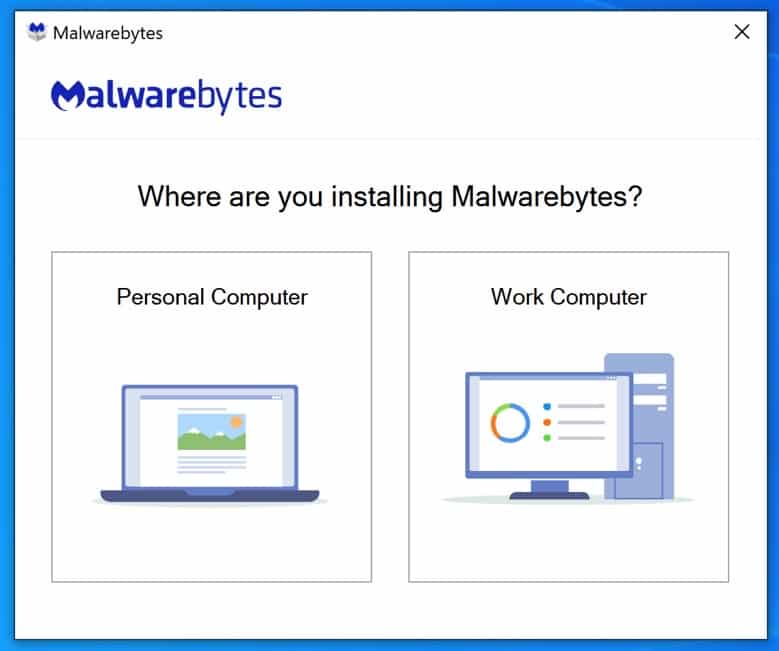 Malwarebytes advanced installation options
After this, you can directly install Malwarebytes or proceed to the Advanced Options. If you choose the advanced options, you can change the location in which Malwarebytes is installing. You can change the language. By default, Malwarebytes is installed in the system language of the computer where Malwarebytes is installed.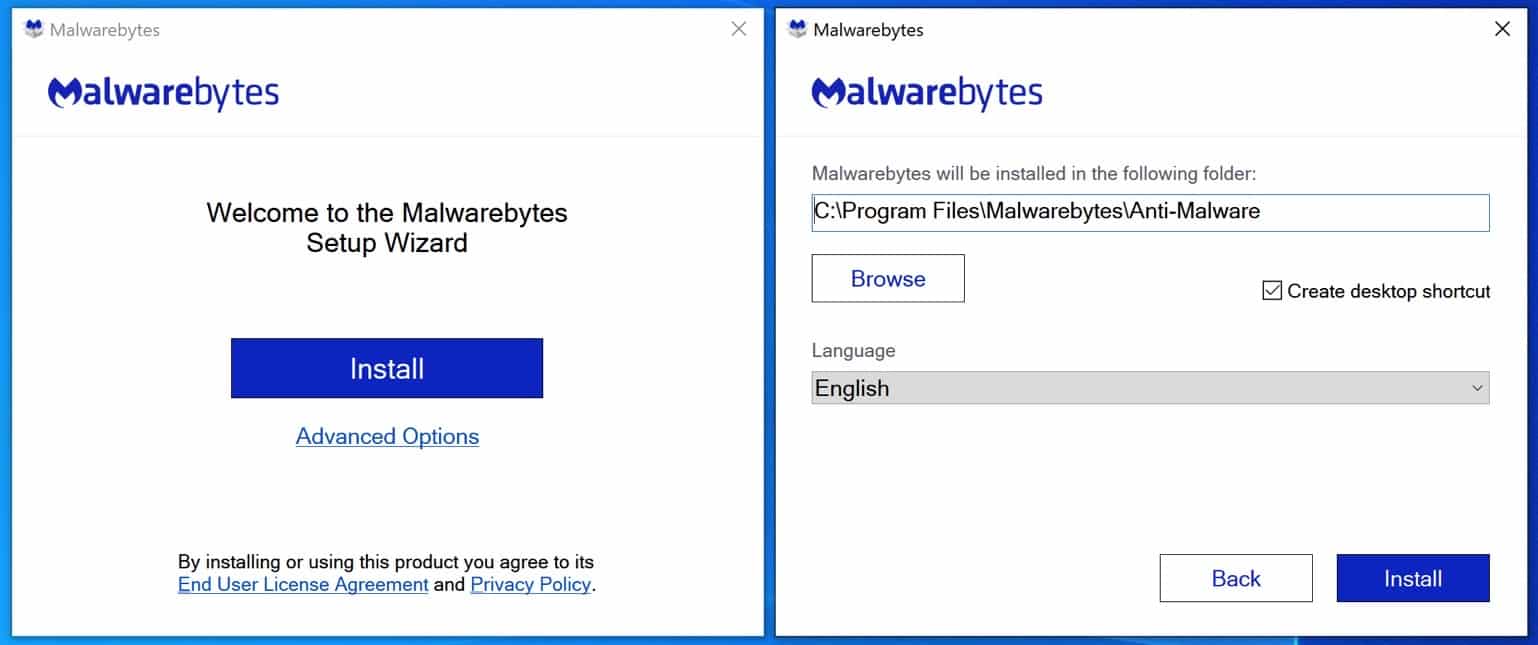 Installing Malwarebytes takes 1 to 3 minutes maximum. The speed of installation depends on the performance of your computer.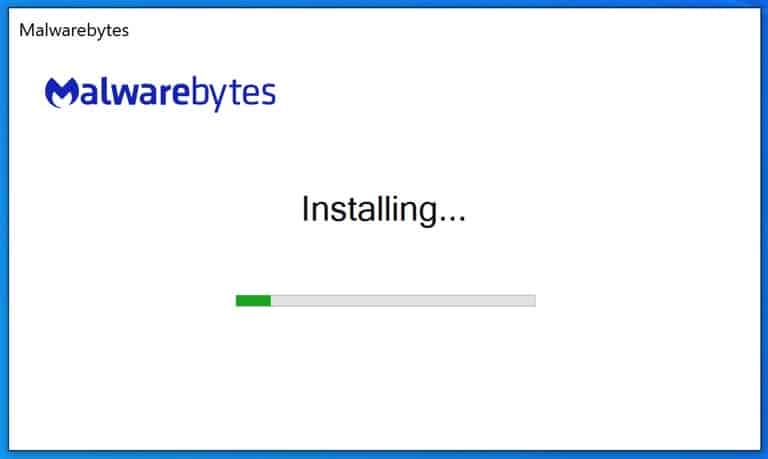 If Malwarebytes is installed, the 14-day trial is activated immediately. You now have 14 days to test the full version of Malwarebytes.
After 14 days, you can buy Malwarebytes or continue to use the free version of Malwarebytes. The free version can still detect and remove malware. Unlike other antivirus or antimalware software, Malwarebytes continues to detect and remove malware in the free version.
The difference between the full premium version and the free version is the functionality that protects your computer or Mac. Real-time protection against unwanted websites, malware, ransomware, and exploits is disabled in the free version. Suppose you want to detect and remove malware in the free version of Malwarebytes. In that case, you need to manually click the Scan button and start a scan periodically.
Malwarebytes' premium version offers full protection against malware, unwanted websites, ransomware, and various exploits. The scan is automatically started periodically, and the malware database is updated automatically. So your computer is fully protected against malware, viruses, and ransomware.
To start your first scan, click the Scan button. Follow the steps and remove the found malware from your computer or Mac!