When you visit internet websites, you will not escape pop-ups, i.e., ads that appear in a new window of the Chrome browser. Advertisements on the Internet are typical and are used to provide website operators with revenue for the costs they incur for the website.
However, it becomes annoying if ads are shown in places where you do not expect them or if pop-up ads are displayed on a website where they do not belong.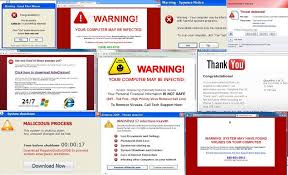 Suppose unexpectedly. Many annoying pop-up advertisements are displayed in your Google Chrome browser and on your computer. In that case, the pop-ups may be caused by an adware program installed on your computer.
Adware programs are only created to display annoying advertisements in your browser. This form of malware, known as adware, injects advertisements on websites where you do not expect it.
If you click on a pop-up advertisement caused by adware, then the developers of these adware programs earn money. This technique is widely used with software that you can download for free from the Internet.
There are several problems that adware can cause on your computer. Below is a list of possible issues with adware on your computer.
Symptoms of adware
Pop-ups and unwanted advertising while surfing the Internet.
Annoying redirects that manipulate search results.
A modified home page and search engine in Google Chrome.
Google Chrome doesn't work anymore or gets stuck all the time.
Tabs that open spontaneously with unwanted websites or pop-ups.
How to remove pop-ups from Google Chrome
To display pop-up ads and inject ads into the websites visited through Google Chrome, adware abuses the web browser extension functionality. Adware installs a browser extension in the Google Chrome browser that redirects searches through other search engines and displays pop-ups.
Therefore, to get started, we will check if any unwanted browser extensions are installed in your Google Chrome to stop the unwanted pop-up advertisements.
Open the Google Chrome browser.
Click on the three horizontal dashes in the upper right corner.
Click on More Tools and then on Extensions.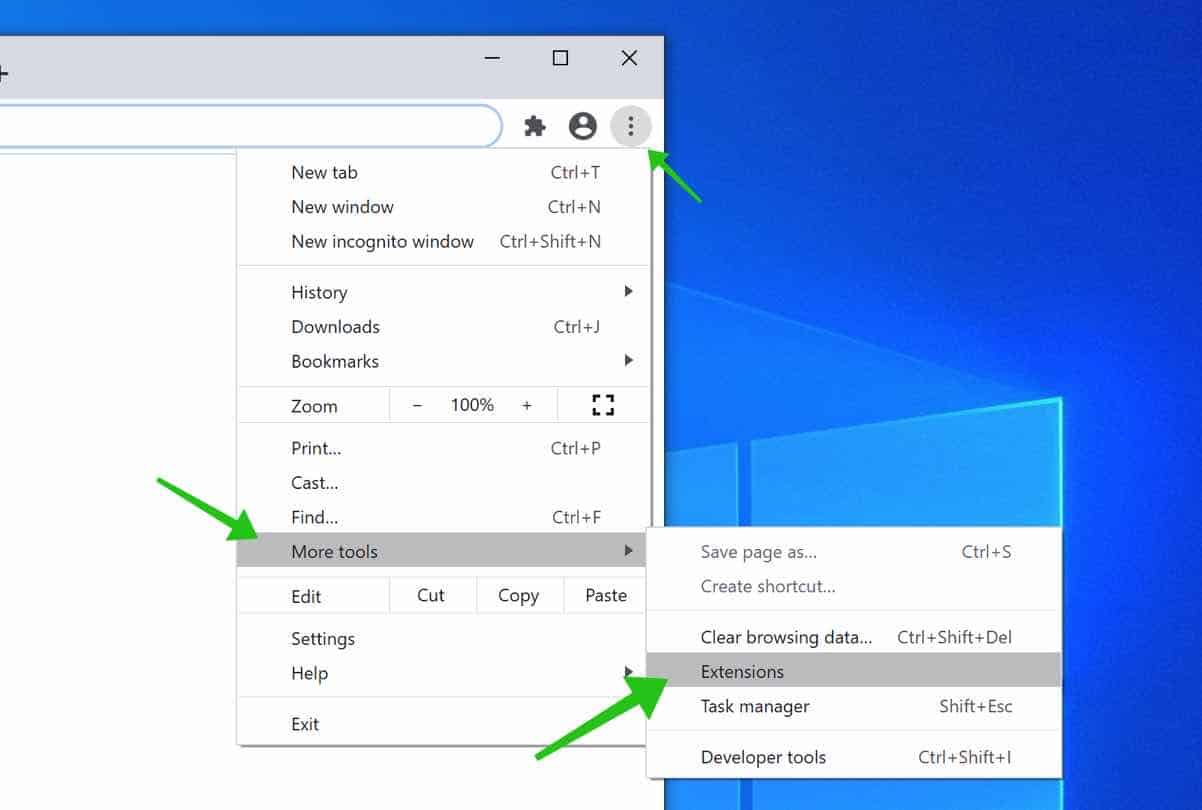 Check if there is a browser extension installed that you don't know or don't trust. Disable or remove this browser extension by clicking the Remove button.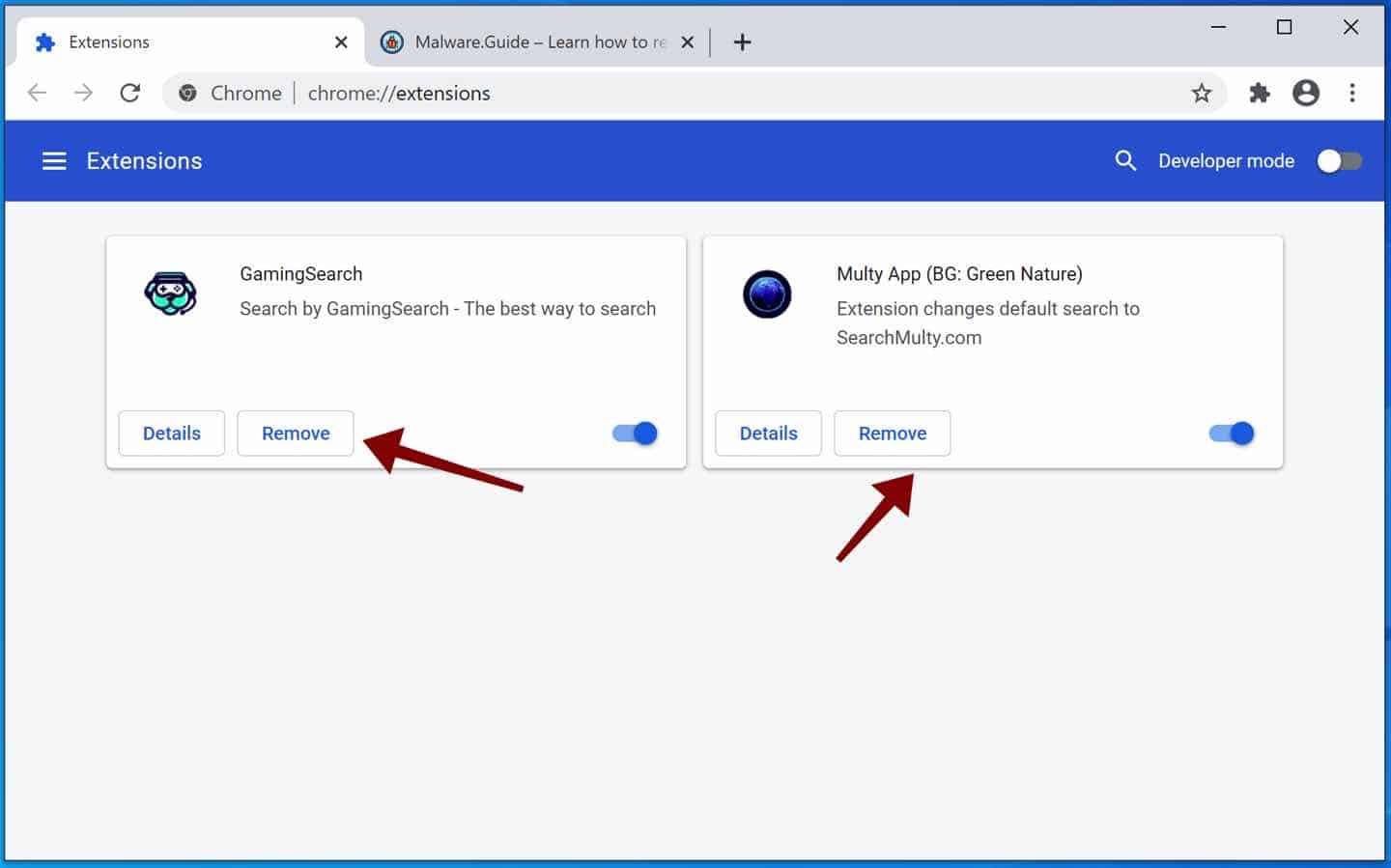 If you are not sure, go to the next step to remove adware on your computer, which will show the pop-up ads in Google Chrome.
Remove adware from Google Chrome with Malwarebytes
I advise you to remove unwanted pop-up advertisements with Malwarebytes. Malwarebytes is a complete adware removal tool and free to use.
Adware leaves traces such as malicious files, registry keys, scheduled tasks on your device, make sure to completely remove unwanted pop-ups using Malwarebytes.
Install Malwarebytes, follow on-screen instructions. Click Scan to start a malware-scan.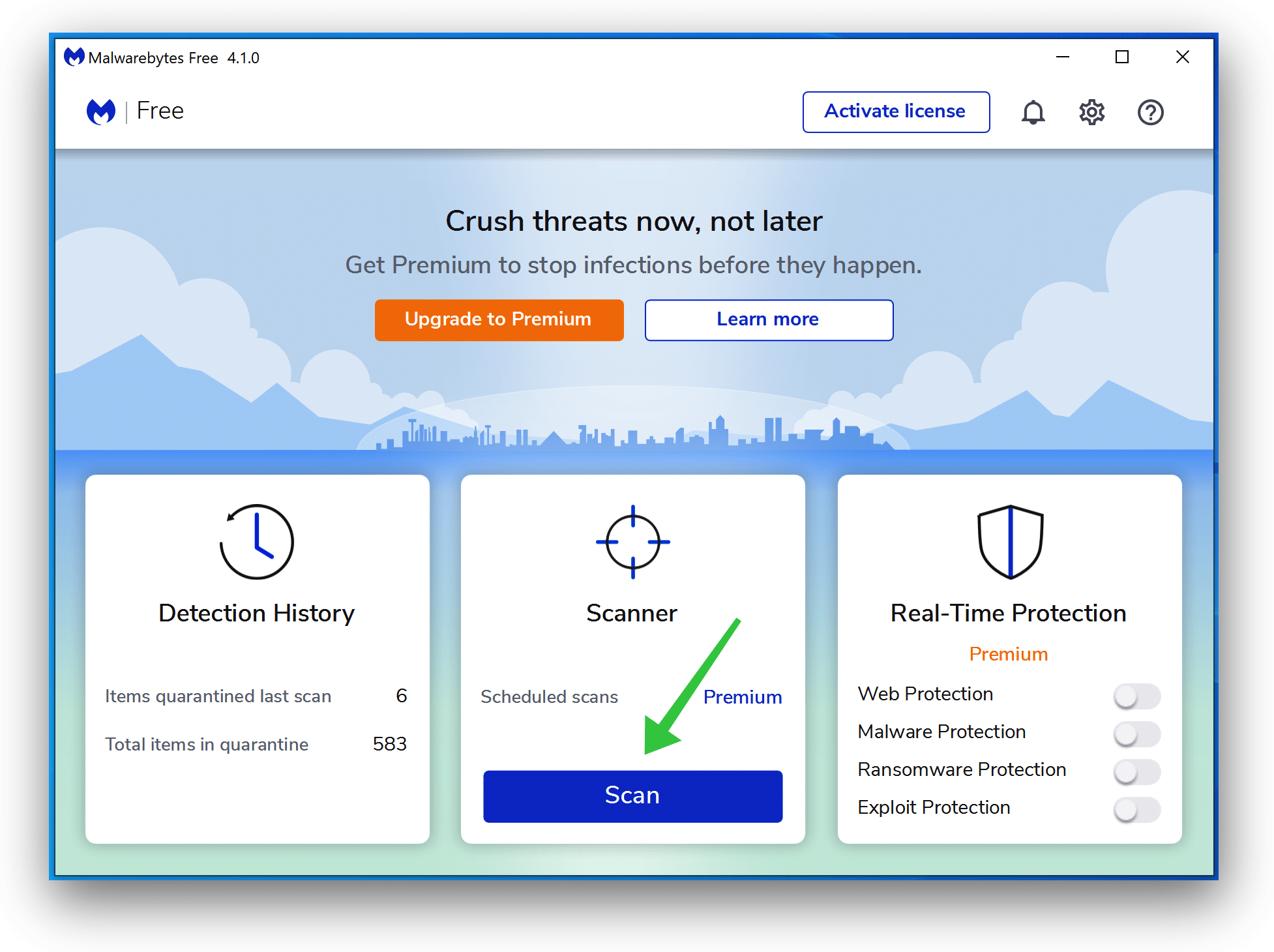 Wait for the Malwarebytes scan to finish. Once completed, review the pop-up ads google chrome adware detections.
Click Quarantine to continue.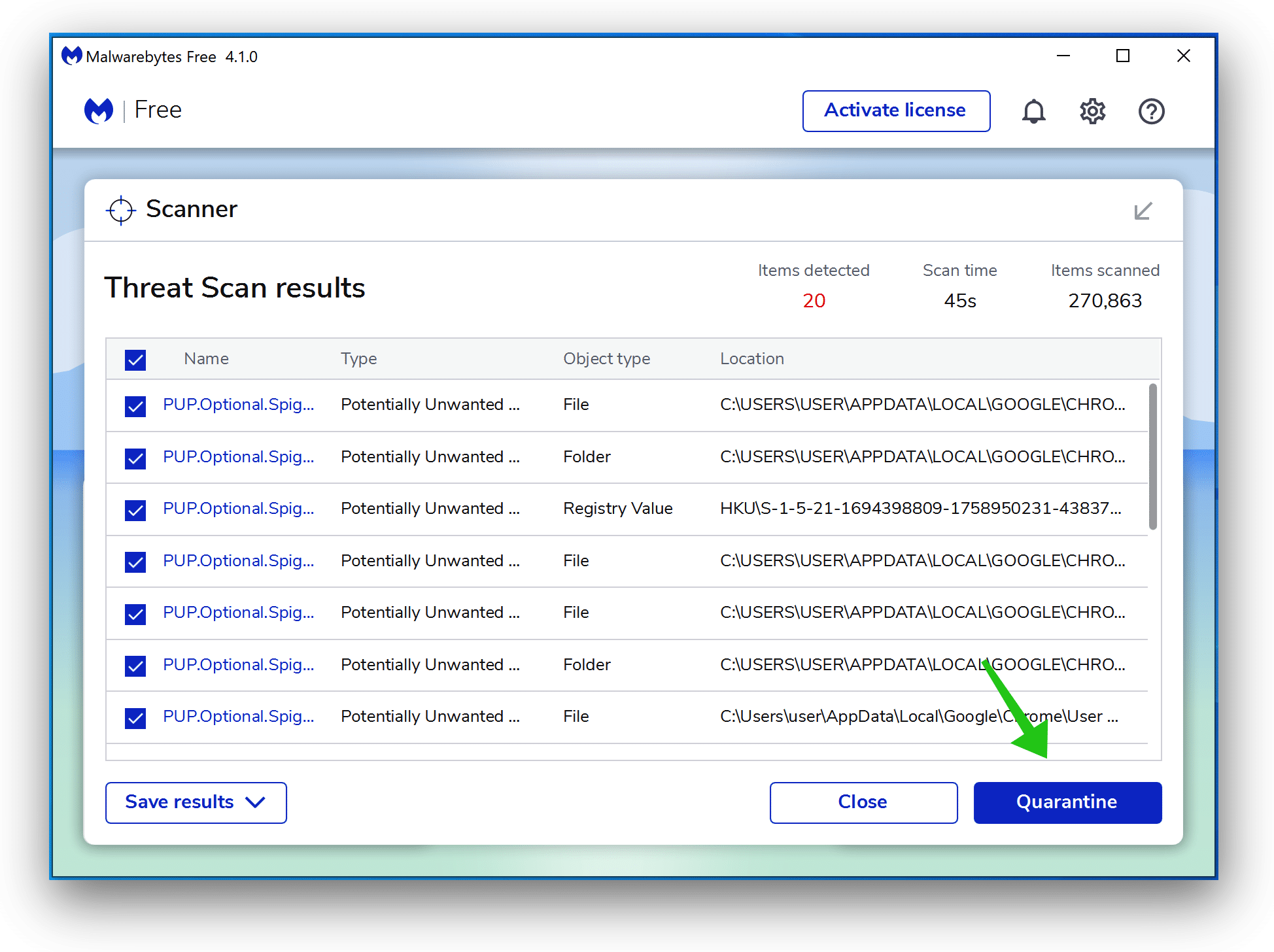 Reboot Windows after all the adware detections are moved to quarantine.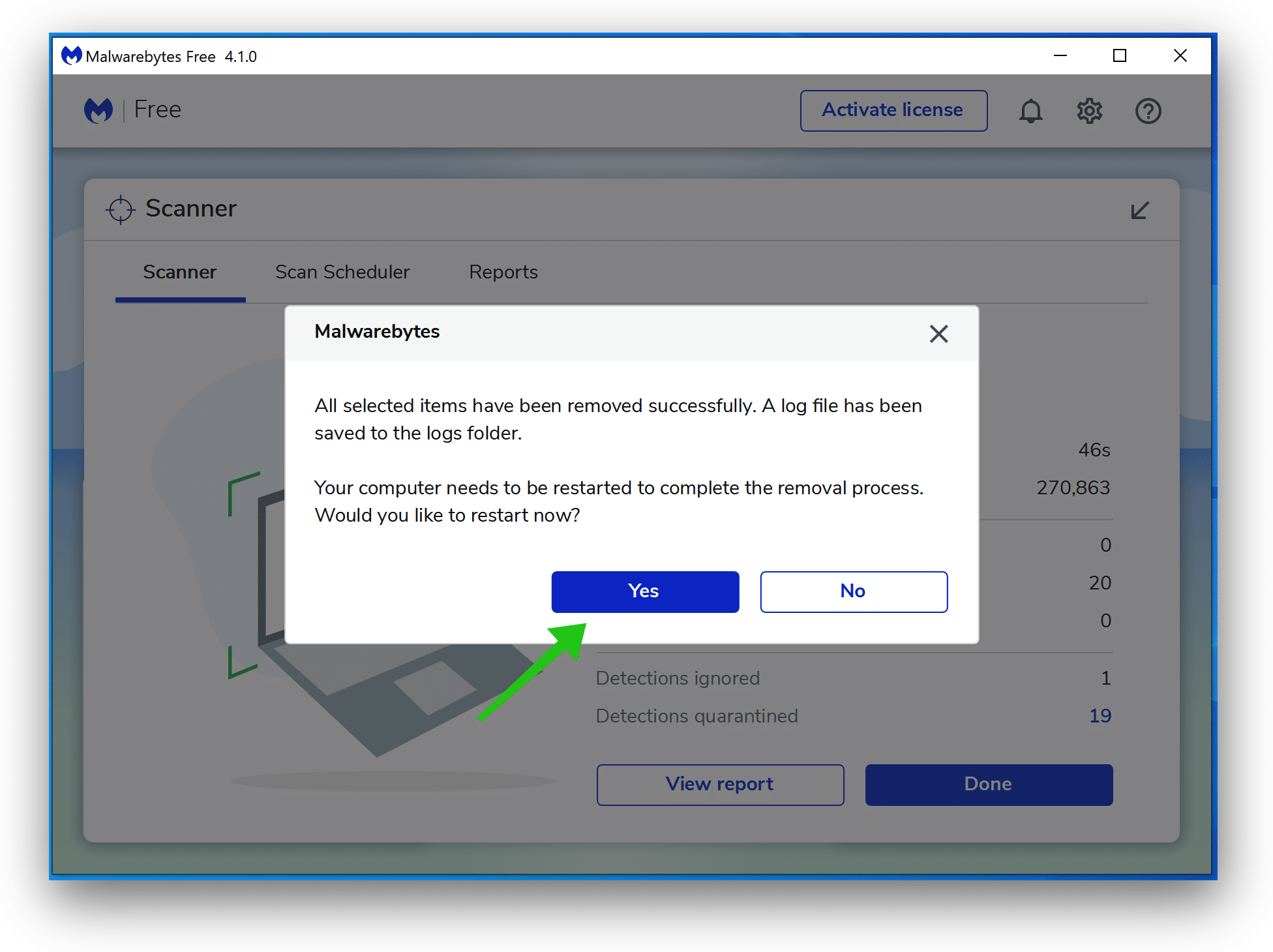 You have now successfully deleted adware that is responsible for unwanted pop-ups in Google Chrome from your computer.
In this next step, you need to check for malicious websites that send out push notifications. Push notifications can look like pop-up advertisements, some websites scam users into accepting notifications in the Chrome browser and send unwanted pop-ups.
Remove push notifications from Google Chrome
Open Google Chrome.
In the top-right corner, expand the Chrome menu.
In the Google Chrome menu, open Settings.
At the Privacy and Security section, click Site settings.
Open the Notifications settings.
Remove the website sending notifications by clicking the three dots on the right next to the pop-up ads google chrome URL and click Remove.
Remove malware with Sophos HitmanPRO
In this second malware removal step, we will start a second scan to make sure there are no malware remnants left on your computer. HitmanPRO is a cloud scanner that scans every active file for malicious activity on your computer and sends it to the Sophos cloud for detection. In the Sophos cloud both Bitdefender antivirus and Kaspersky antivirus scan the file for malicious activities.
When you have downloaded HitmanPRO install the HitmanPro 32-bit or HitmanPRO x64. Downloads are saved to the Downloads folder on your computer.
Open HitmanPRO to start installation and scan.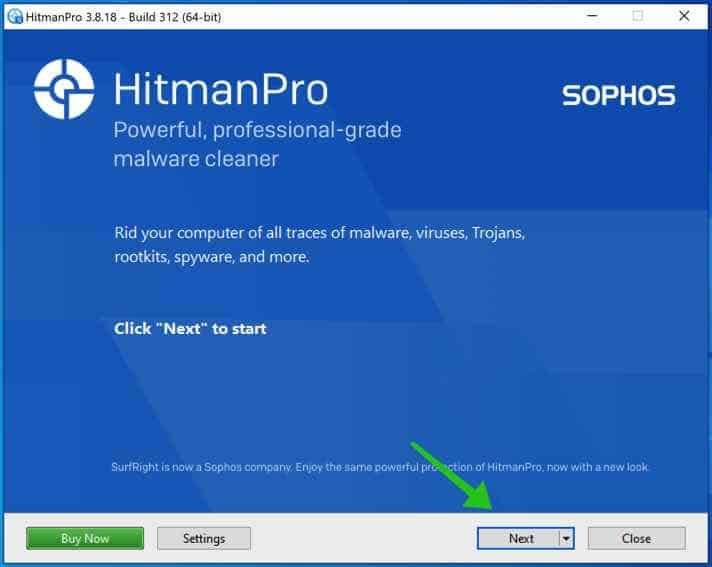 Accept the Sophos HitmanPRO license agreement to continue. Read the license agreement, check the box and click on Next.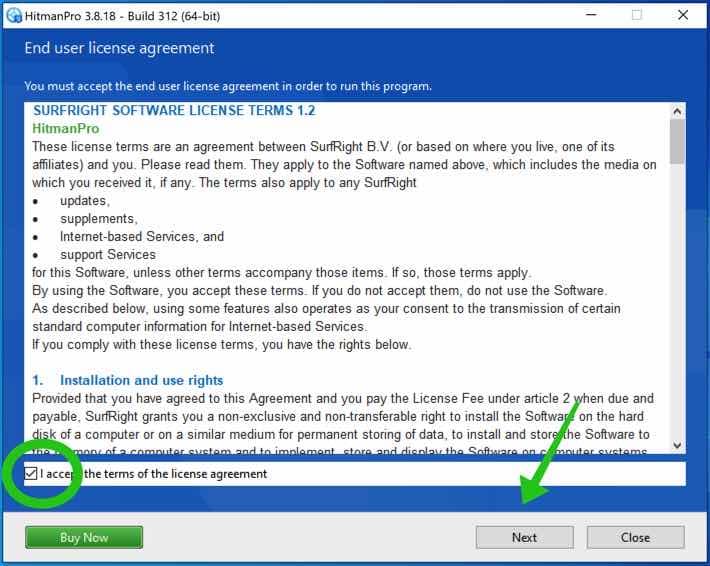 Click the Next button to continue Sophos HitmanPRO installation. Make sure to create a copy of HitmanPRO for regular scans.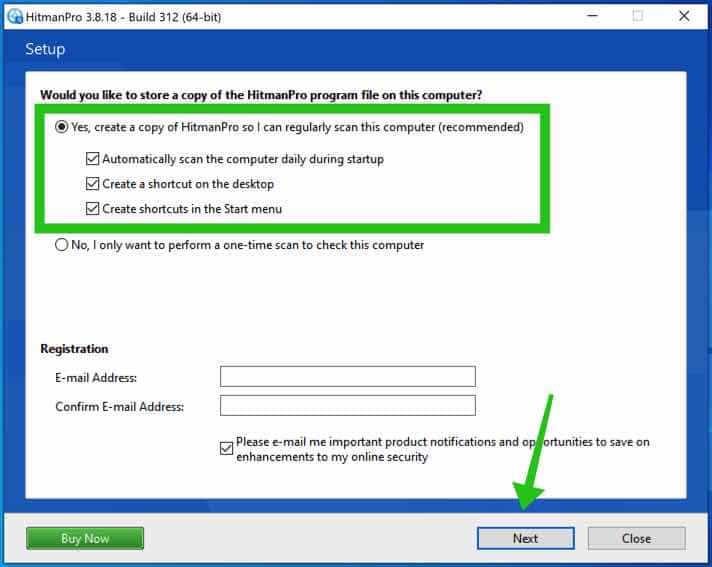 HitmanPRO begins with a scan, wait for the antivirus scan results.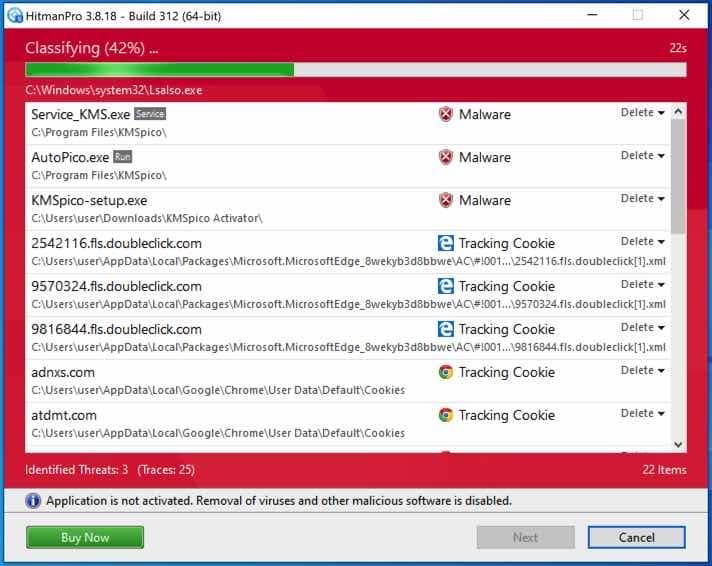 When the scan is done, click Next and activate the free HitmanPRO license. Click on Activate Free license.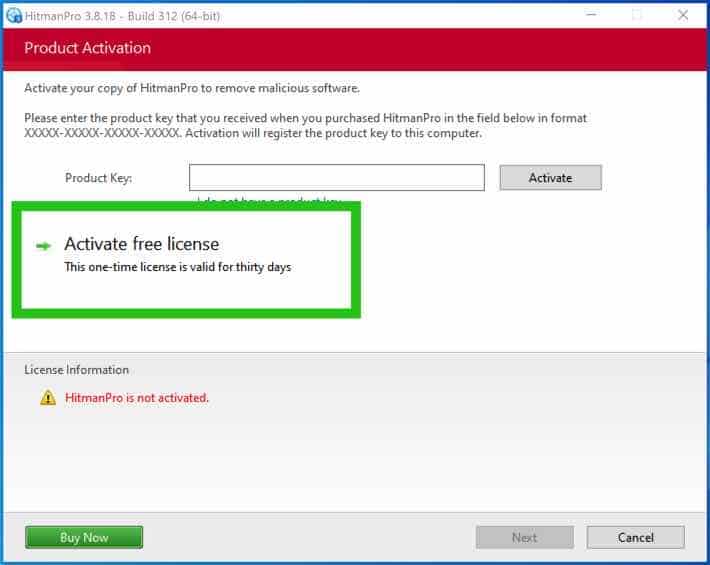 Enter your e-mail for a Sophos HitmanPRO free thirty days license. Click on Activate.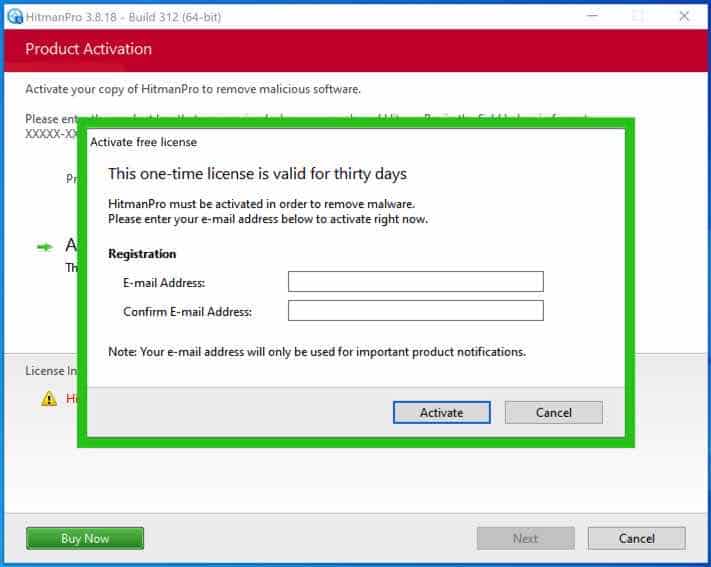 The free HitmanPRO license is successfully activated.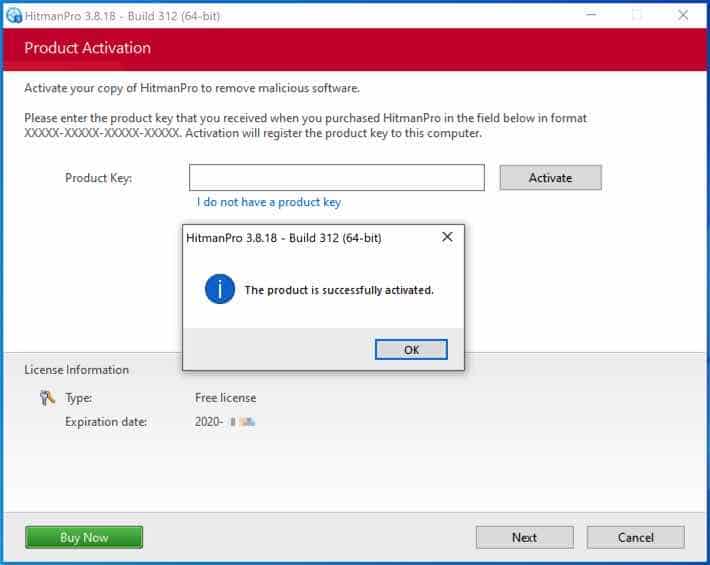 You'll be presented with the malware removal results, click Next to continue.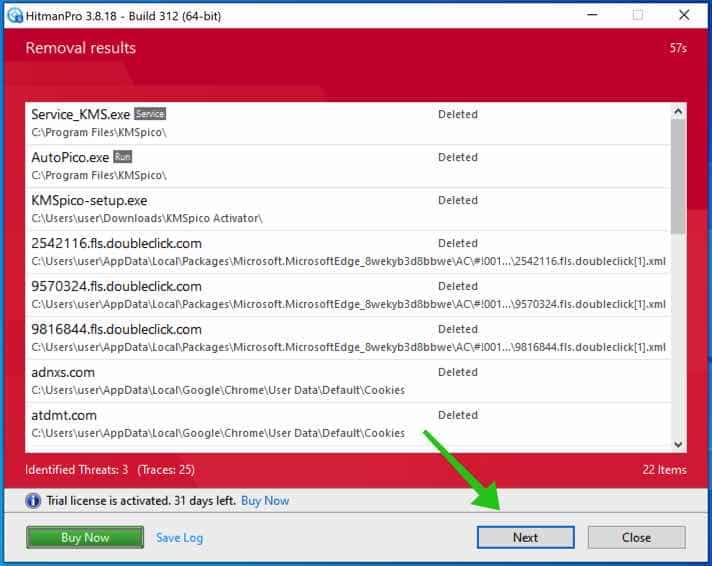 Malicious software was partially removed from your computer. Restart your computer to complete removal.