Starting with Windows 8, Microsoft introduced a feature that allows a user to sign in to a Microsoft account as the default account to manage Windows. Just like we have Google account for Android and Apple account for iOS, Microsoft account has been introduced to facilitate synchronization functions. The same account can be used on other devices, such as a smartphone, to seamlessly sync all user data.
Users who upgraded to Windows 10 from Windows 7 may still have a local account. Using a local account ensures your privacy and prevents Microsoft from collecting personal information about you. Also, with a local account, you can do almost everything in Windows 10, but you can't install apps from the Windows Store. Microsoft requires users to sign in with a Microsoft account and customize all settings before a user can download anything from the Store.
Signing in with a Microsoft account is required, but there is a way to use that to limit that to just the Store and still use the local account in Windows 10. Let's see.
Sign up windows store
Step 1: Open windows store on your computer. By default, you'll find this in taskbar of Start Menu. One time Store starts, click log in in the upper right corner, next to search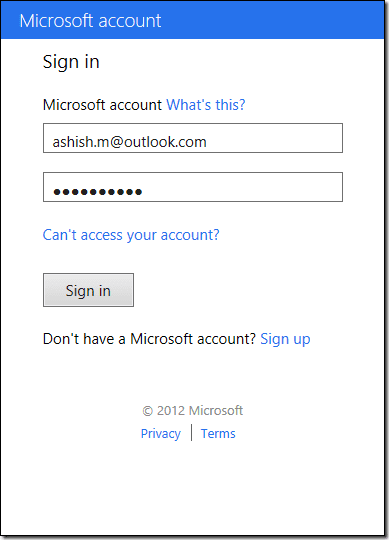 Step 2 – On the page that appears, you will be asked to sign in with a Microsoft account. Signing in with an MS account is required, as all your billing information, your games and apps, and your history will be recorded. If you don't have one, it's better to create an account with a web browser than to use the login option you get in the Store.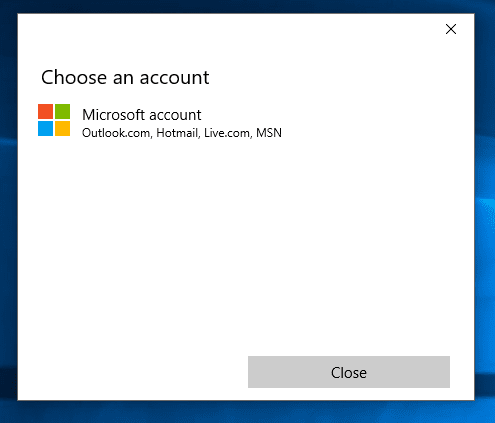 Step 3 – Sign in when prompted for your MS account information. Don't rush, be slow and click the registration button just once, because the next step is very important.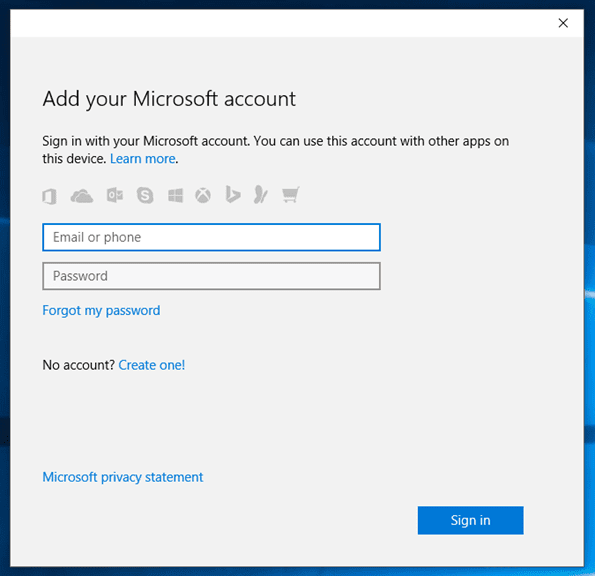 Step 4: Next, Windows will ask you to set the account as your default account for Windows 10. Make sure you don't use it Log in but use the option Sign in to this app instead. That's it, you can install apps from the Store and still run Windows 10 under a local account.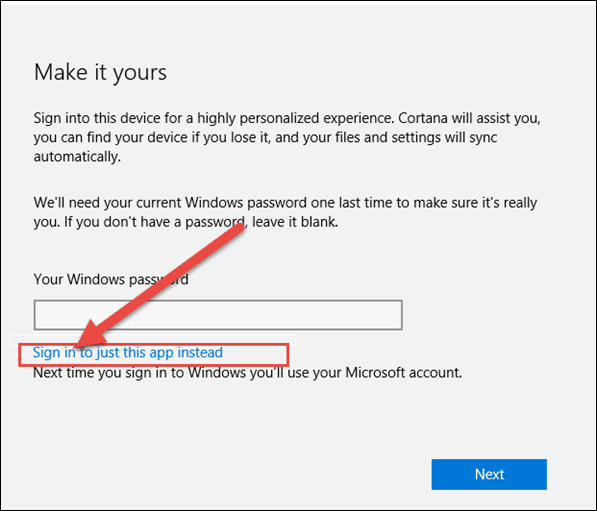 Convert Microsoft account to local account
If you've already created a Microsoft account as your default account to manage Windows 10, here's an easy way to sign out and use your local account.
Click the notification icon next to the clock and calendar and select all settings there.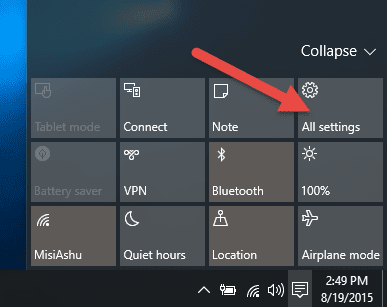 Once you click on it, you will be asked to confirm and enter this command in the password. Finally, you will be logged out and your account will be converted to a local account.