I am often referred to as a "hacked" computer when there is a malware infection or when abnormal behavior of the computer is noticeable such as strange activities, a slowed-down computer, and continuous rattling of the hard disk or high CPU usage which is not directly explainable.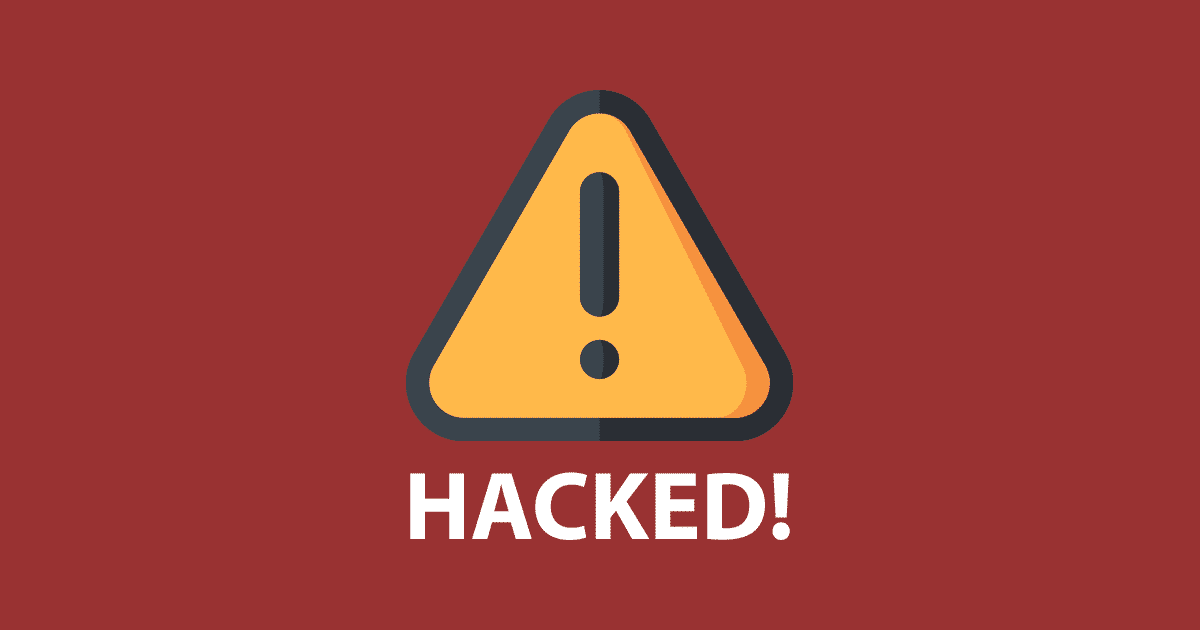 Questions such as "How can I tell if my computer has been hacked?" "Someone is in my PC?" and "Help, I've been hacked!" are questions are asked regularly. Actually, in most cases, there is no such thing as "being hacked" at all, but the computer may be infected with malware when it displays strange behavior.
If your computer is infected with malware, unauthorized access may be gained to your system, and your personal and confidential data such as login names and passwords may be stolen. Your online browser sessions can be manipulated with, for example, additional input fields visible on legitimate websites that allow cybercriminals to gather personal information.
Is my computer hacked?
When your computer is "hacked" to stay in the vernacular terminology, there are several symptoms that could indicate a malware infection or compromised system. Of course, these symptoms can also have another cause, but it never hurts to check your computer for malware presence thoroughly.
Slow program startup and strange background processes.
A slow internet connection and/or problems loading websites.
100% CPU usage and suspicious processes that are active.
Virus scanner and firewall cannot be switched on and turn themselves off.
Password set after telephone support supposedly from Microsoft.
The modem indicates Internet activity, but you are not browsing the Internet at all.
Pop-ups, error messages, or other messages, which are never shown before.
People receive emails (spam) from you without you having sent emails.
When your computer is hacked, attackers install malicious software on your computer. It is important to scan your computer for malware in order to stop the hacking on your computer.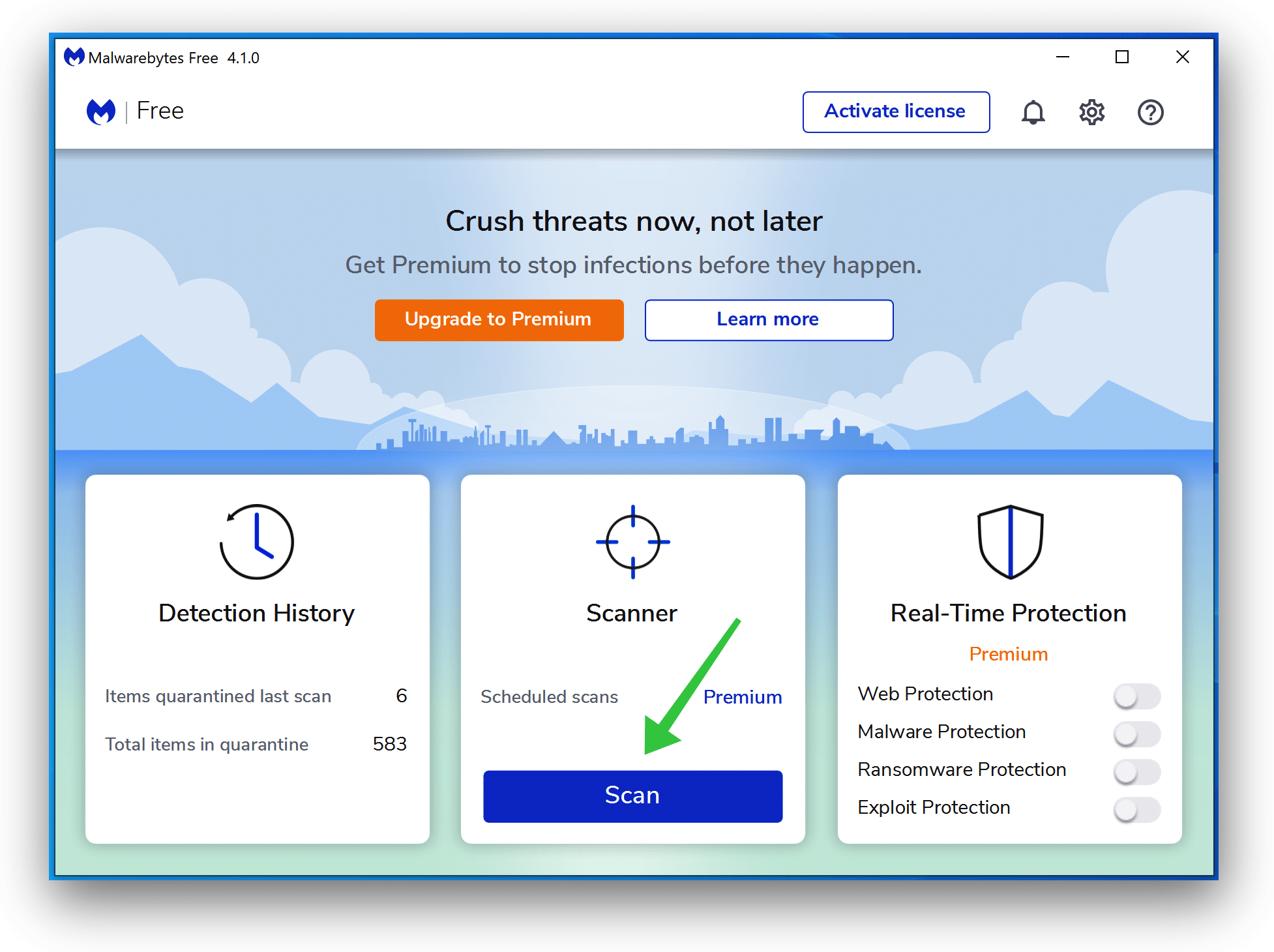 Wait for the Malwarebytes scan to finish.
Once completed, review the virus detections.
Click Quarantine to continue.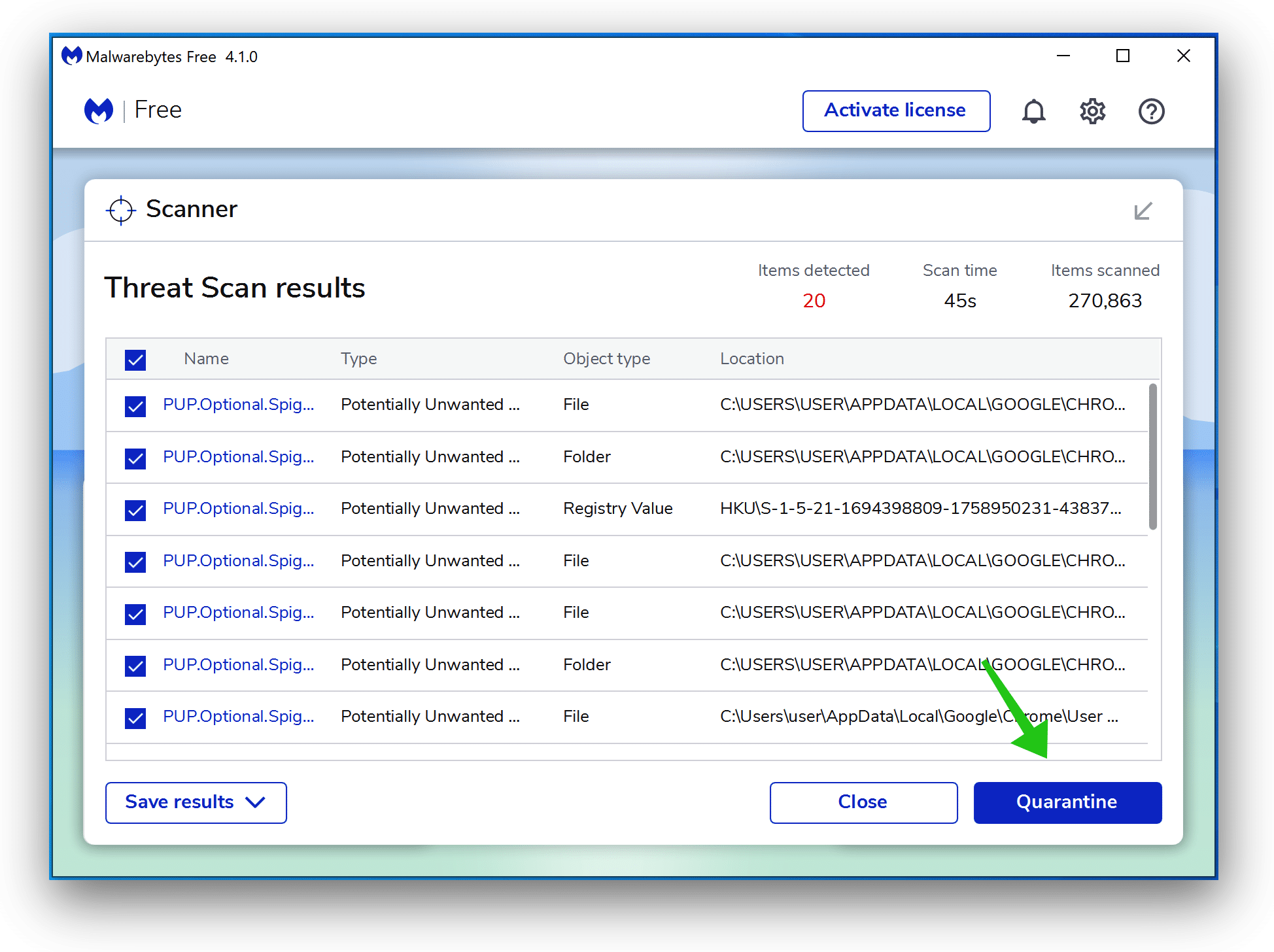 Reboot Windows after all the detections are moved to quarantine.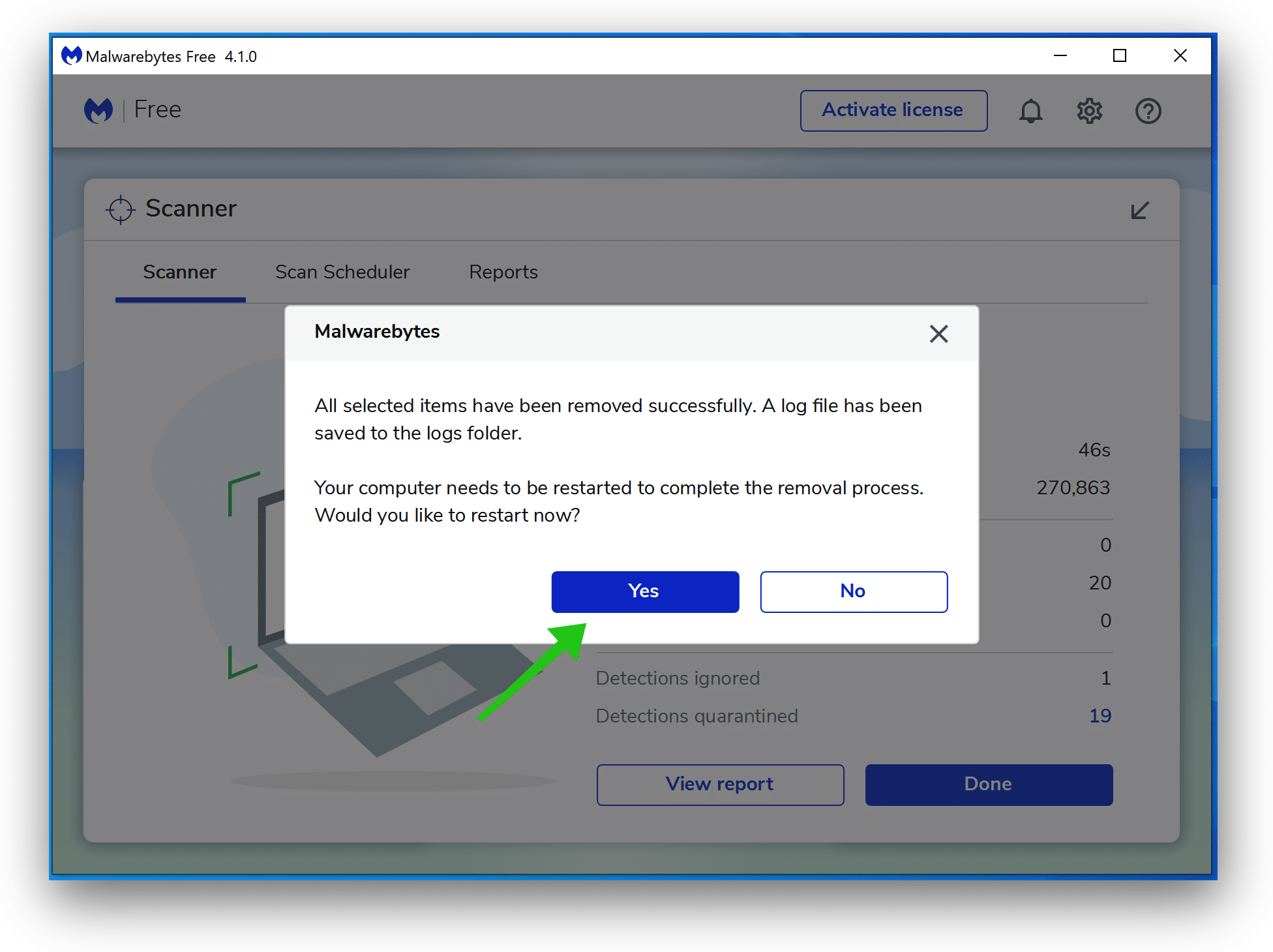 You have now successfully removed malware from your device. Make sure to not get hacked again!