Nwgen-ransomware is een virus dat bestanden versleutelt en uw persoonlijke bestanden en persoonlijke documenten vergrendelt. Nwgen ransomware vraagt ​​bitcoin cryptocurrency om de versleutelde bestanden te herstellen. Het losgeld varieert van verschillende versies van de Nwgen ransomware.
Nwgen ransomware versleutelt bestanden op uw computer en voegt een reeks unieke tekens toe aan de extensie van de versleutelde bestanden. Image.jpg wordt bijvoorbeeld afbeelding.jpg.Nwgen
Het decodeertekstbestand met instructies wordt op het Windows-bureaublad geplaatst: DECRYPT-BESTANDEN.txt
In de meeste gevallen is het niet mogelijk om de bestanden te herstellen die zijn versleuteld door Nwgen ransomware zonder tussenkomst van de Ransomware-ontwikkelaars.
De enige manier om bestanden te herstellen die zijn geïnfecteerd door Nwgen ransomware is om de ransomware-ontwikkelaars te betalen. Soms is het mogelijk om uw bestanden te herstellen, maar dit is alleen mogelijk wanneer de ransomware-ontwikkelaars een fout hebben gemaakt in hun encryptiesoftware, wat helaas niet vaak voorkomt.
Ik raad niet aan om te betalen voor de Nwgen ransomware, in plaats daarvan, zorg voor een geldige VOLLEDIGE back-up van Windows en herstel het onmiddellijk.
Lees meer over hoe Windows te herstellen (microsoft.com) en hoe u uw computer kunt beschermen tegen ransomware (microsoft.com).
Dat gezegd hebbende, er zijn geen tools op dit moment om uw versleutelde persoonlijke bestanden of documenten te herstellen die zijn versleuteld door de Nwgen ransomware. Hoewel je het misschien wilt proberen versleutelde bestanden herstellen. Bij meer geavanceerde ransomware is de decoderingssleutel die wordt gebruikt om uw bestanden te herstellen aan de serverzijde, wat betekent dat de decoderingssleutel alleen verkrijgbaar is bij de ontwikkelaars van de ransomware. Om het bestand dat de ransomware-bestanden naar uw computer heeft gedownload te verwijderen, kunt u de Nwgen ransomware-bestand met Malwarebytes. Malwarebytes instructies om te verwijderen Nwgen ransomware-bestanden zijn te vinden in deze instructie.
Probeer bestanden te decoderen met online tools
Waarschuwing: elke poging om uw versleutelde Nwgen ransomware-bestanden te ontsleutelen, kan permanente schade aan uw versleutelde bestanden veroorzaken.
U kunt proberen uw versleutelde bestanden te herstellen met de ID Ransomware decoderingstools. Om door te gaan, moet u een van de versleutelde bestanden uploaden en de ransomware identificeren die uw computer heeft geïnfecteerd en uw bestanden heeft versleuteld.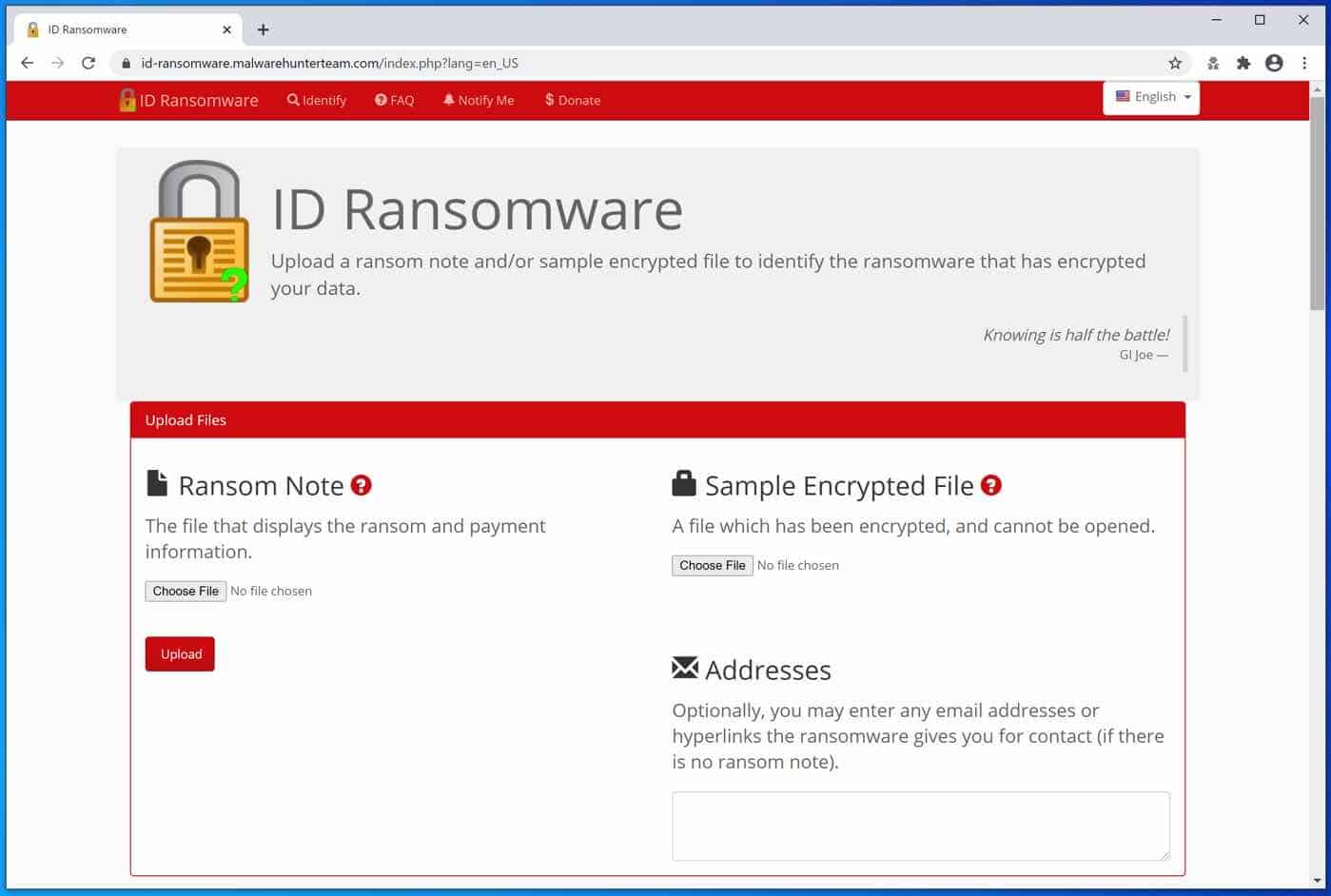 Als een Nwgen ransomware-decoderingstool is beschikbaar op de Geen Meer Losgeld site, zal de decoderingsinformatie u laten zien hoe u verder moet. Helaas lukt dit bijna nooit. Het proberen waard.
U kunt ook de Emsisoft ransomware-decoderingstools.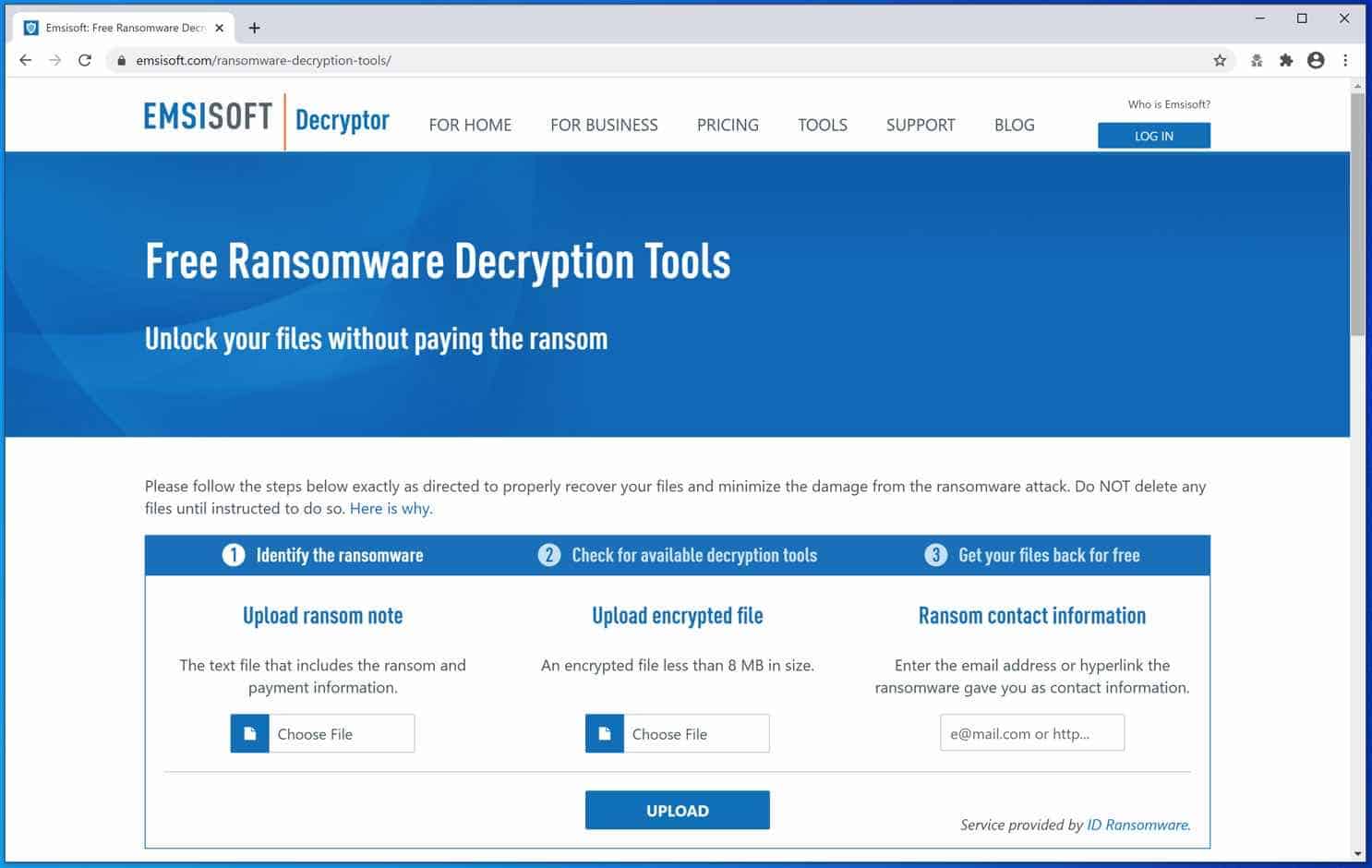 Verwijderen
Nwgen

Ransomware met Malwarebytes

Opmerking: Malwarebytes zal uw versleutelde bestanden niet herstellen of herstellenhet doet echter Verwijder de Nwgen virusbestand dat uw computer heeft geïnfecteerd met de Nwgen ransomware en downloadde het ransomware-bestand naar uw computer, dit staat bekend als het payload-bestand.

Het is belangrijk om het ransomware-bestand te verwijderen als u Windows niet opnieuw installeert, doet u dat: voorkomen dat uw computer een andere ransomware-infectie krijgt.

Malwarebytes installerenvolg de instructies op het scherm.

Klik Scannen om een ​​malware-scan te starten.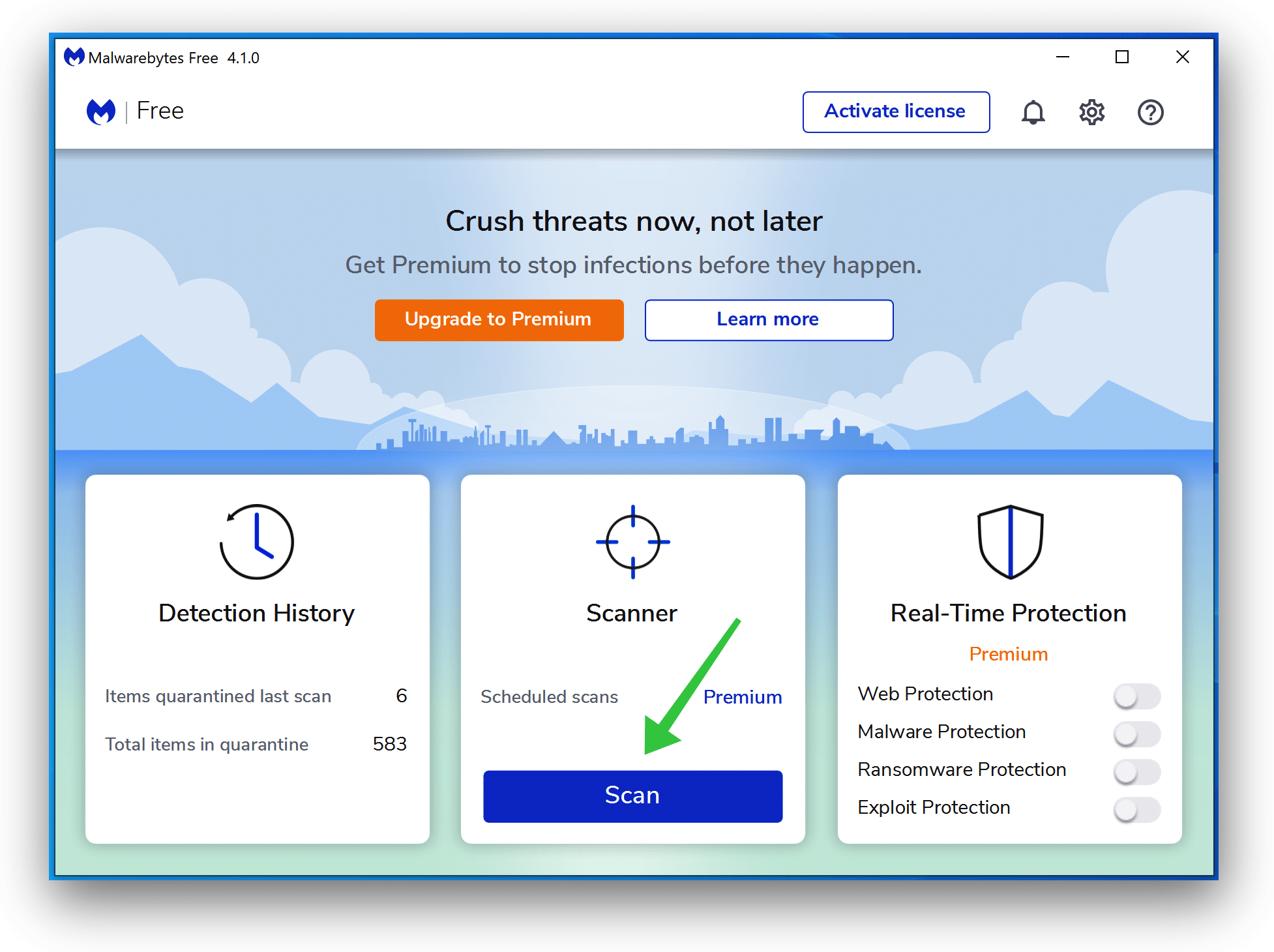 Wacht tot de Malwarebytes-scan is voltooid.
Als u klaar bent, bekijkt u de Nwgen ransomware-detecties.
Klik Quarantaine doorgaan.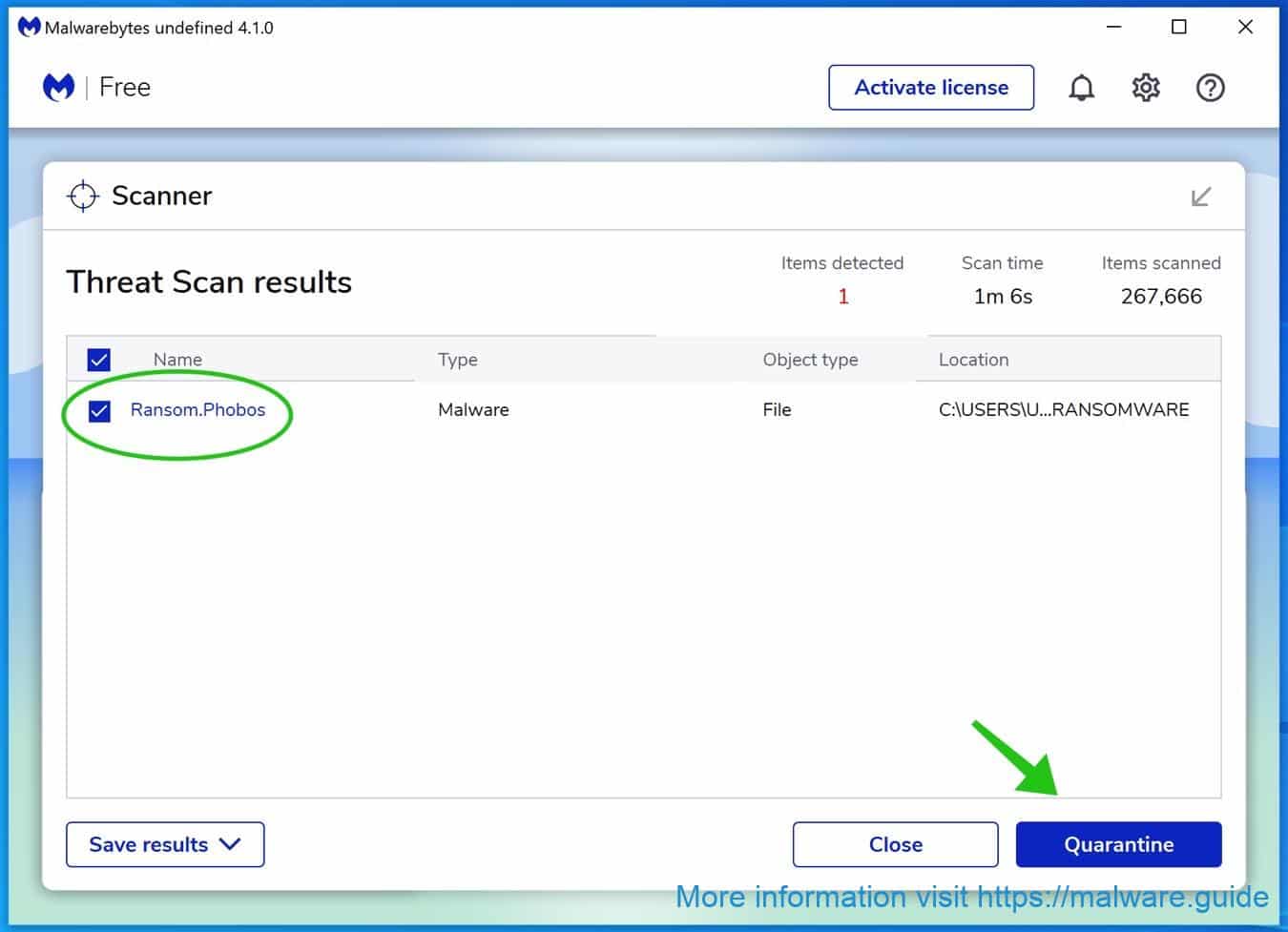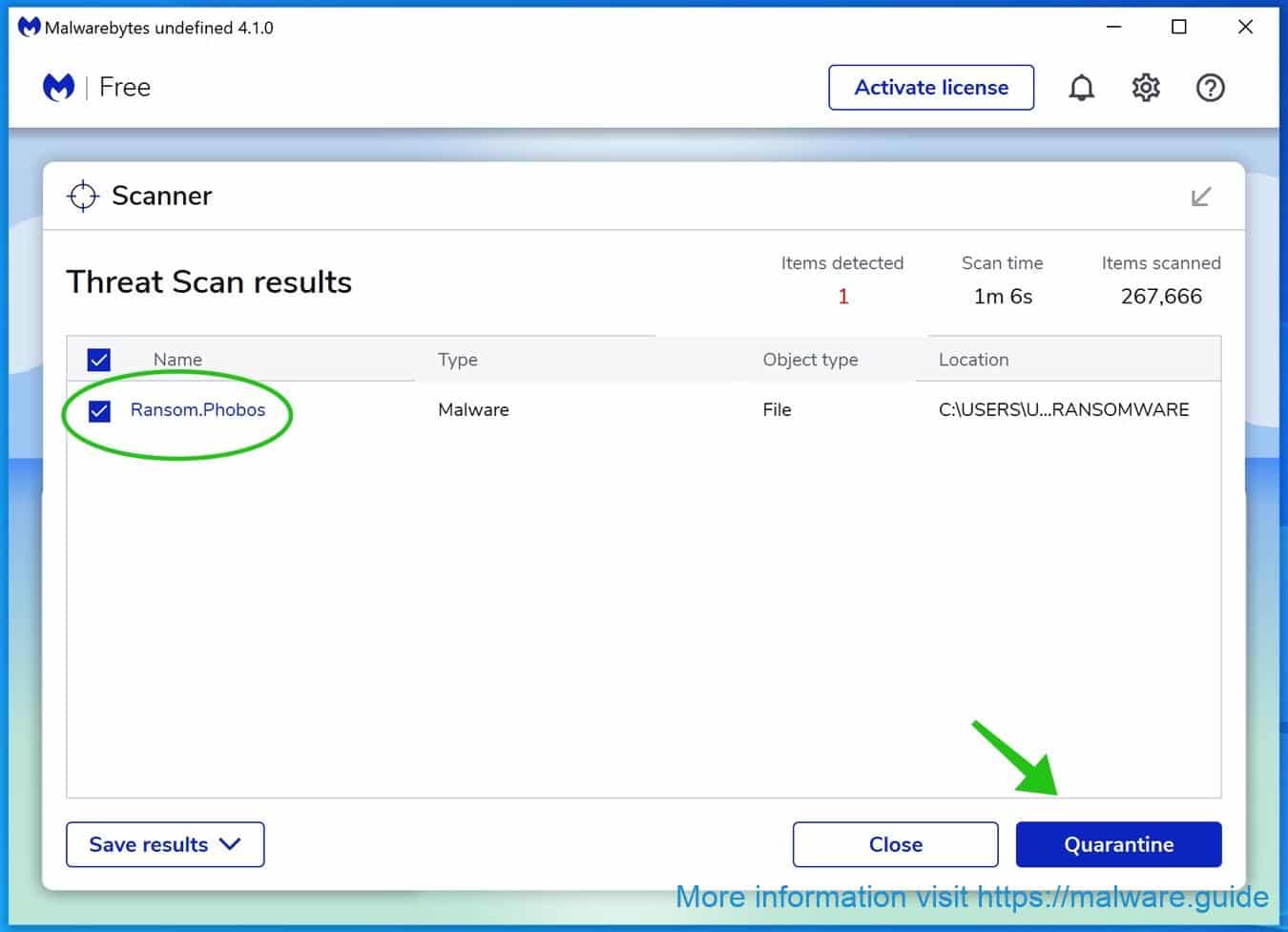 Start Windows opnieuw op nadat alle detecties in quarantaine zijn geplaatst.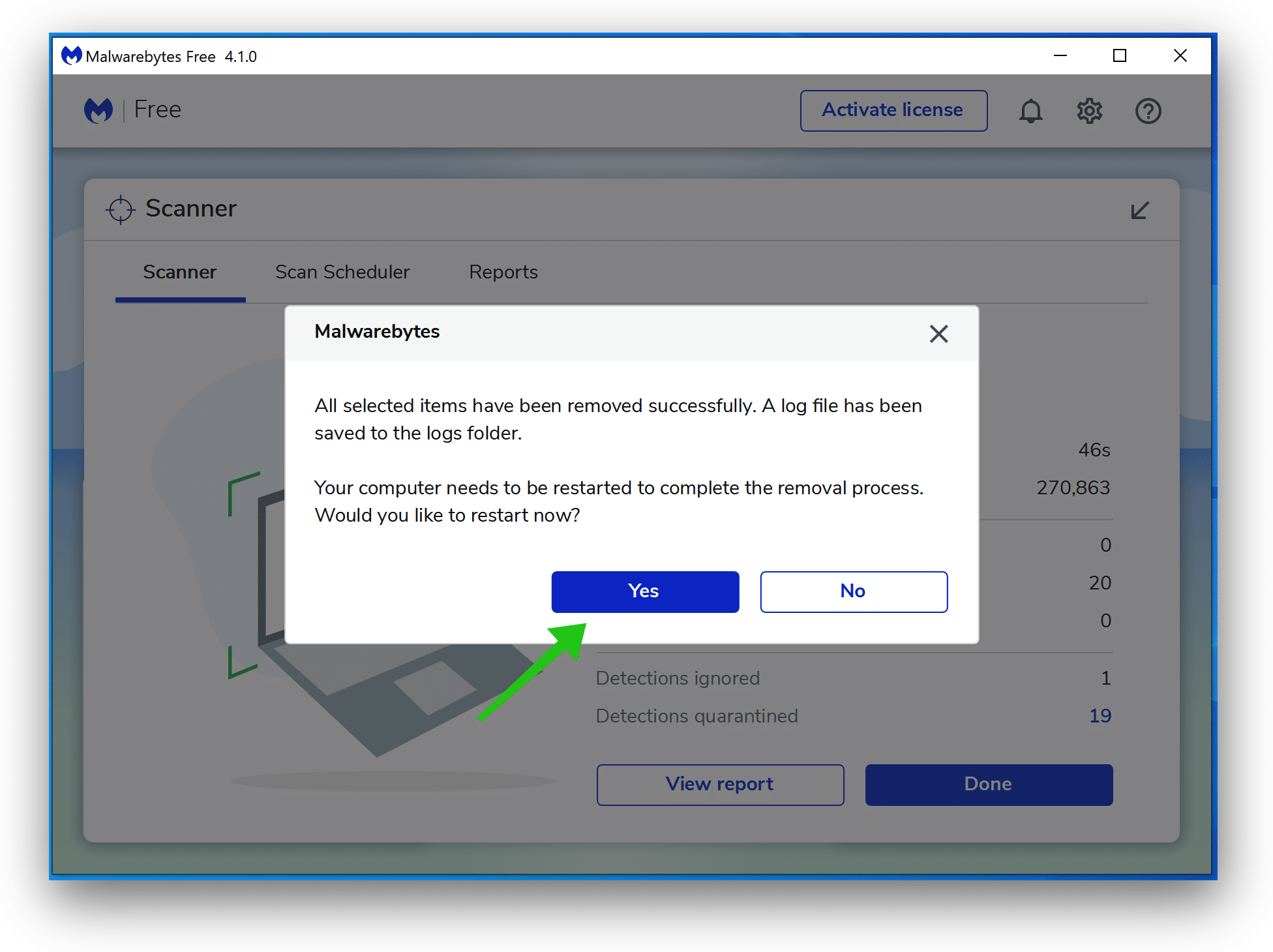 Je hebt nu succesvol verwijderd Nwgen Ransomware-bestand van uw apparaat.
Malware verwijderen met Sophos HitmanPRO
In deze tweede stap voor het verwijderen van malware starten we een tweede scan om er zeker van te zijn dat er geen malwareresten op uw computer achterblijven. HitmanPRO is een wolk scanner die elk actief bestand scant op schadelijke activiteiten op uw computer en dit naar de Sophos . stuurt wolk voor detectie. In de Sophos-cloud scannen zowel Bitdefender-antivirus als Kaspersky-antivirus het bestand op schadelijke activiteiten.
Als je HitmanPRO hebt gedownload, installeer dan de HitmanPro 32-bit of HitmanPRO x64. Downloads worden opgeslagen in de map Downloads op uw computer.
Open HitmanPRO om de installatie en scan te starten.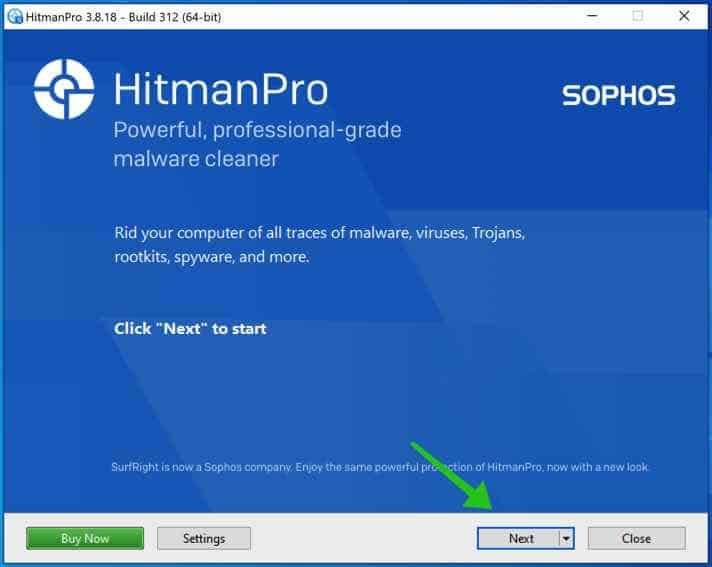 Accepteer de Sophos HitmanPRO licentieovereenkomst om door te gaan. Lees de licentieovereenkomst, vink het vakje aan en klik op Volgende.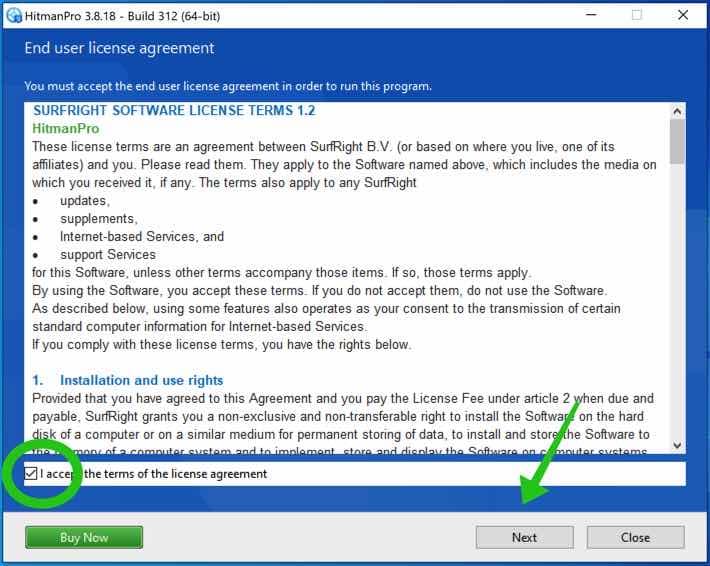 Klik op de knop Volgende om door te gaan met de installatie van Sophos HitmanPRO. Zorg ervoor dat u een kopie van HitmanPRO maakt voor regelmatige scans.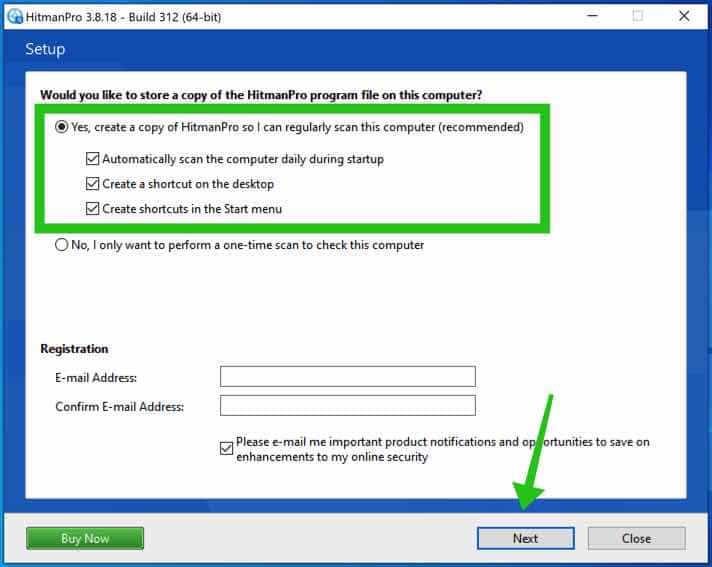 HitmanPRO begint met een scan, wacht op de resultaten van de antivirusscan.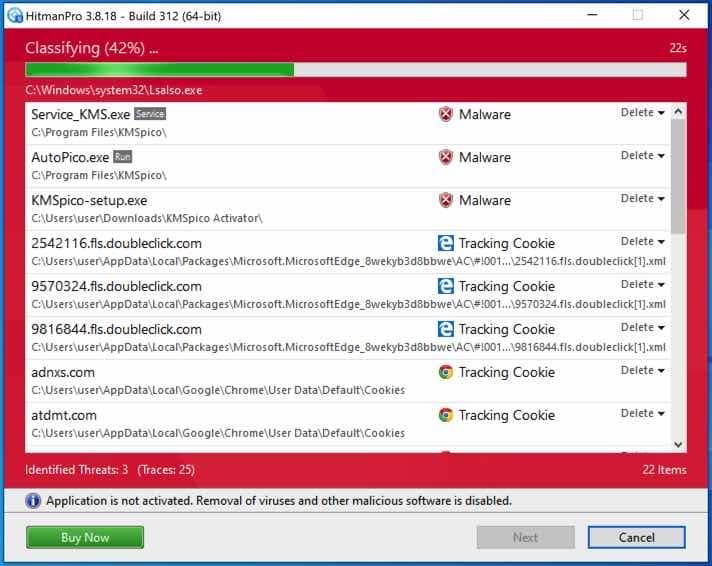 Wanneer de scan is voltooid, klikt u op Volgende en activeert u de gratis HitmanPRO-licentie. Klik op Gratis licentie activeren.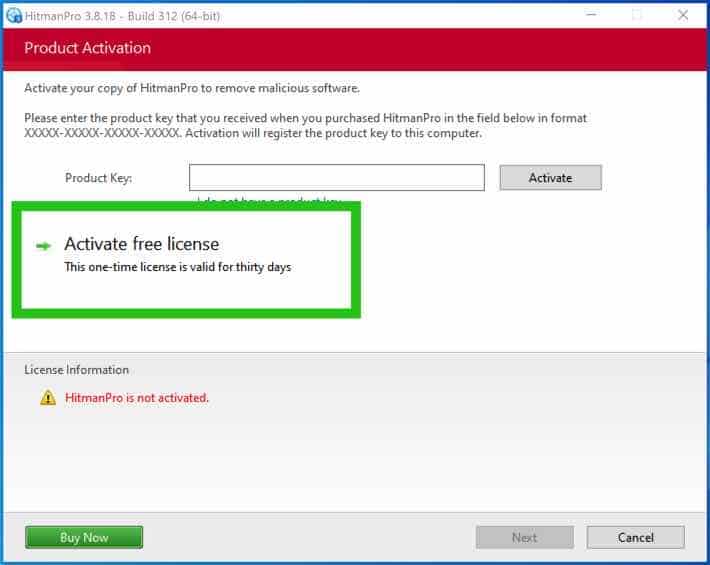 Vul je e-mailadres in voor een Sophos HitmanPRO gratis dertig dagen licentie. Klik op Activeren.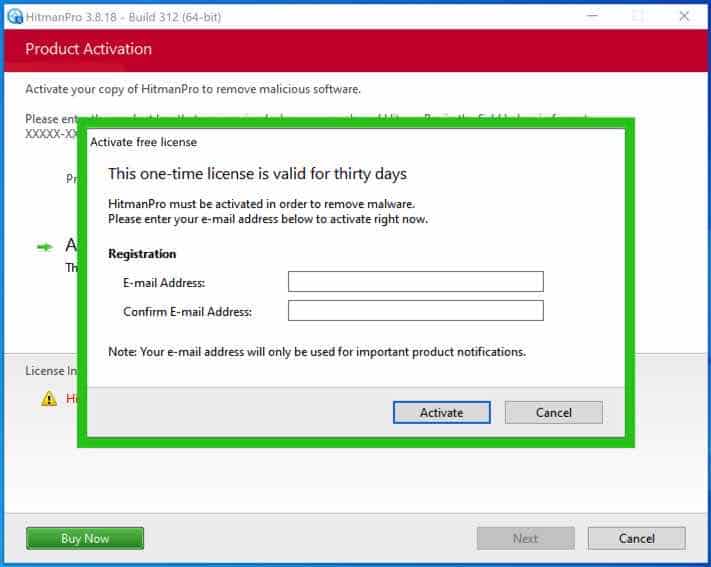 De gratis HitmanPRO licentie is succesvol geactiveerd.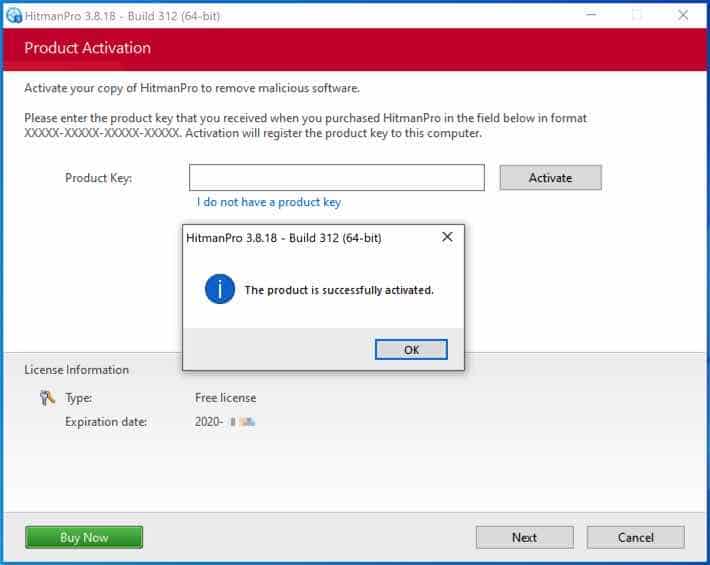 Je krijgt de Nwgen resultaten van het verwijderen van ransomware, klik op Volgende om door te gaan.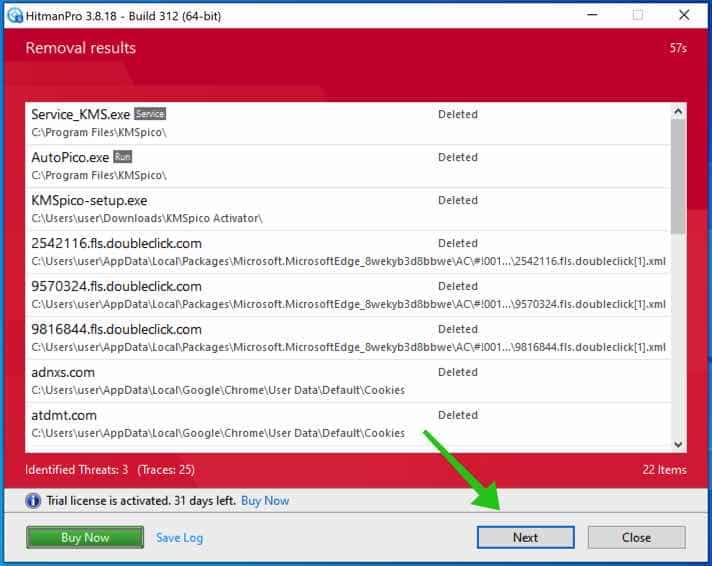 Schadelijke software is gedeeltelijk van uw computer verwijderd. Start uw computer opnieuw op om de verwijdering te voltooien.