Kmspico is a software application used to activate Windows. Kmspico is capable of converting an illegal Windows version to an activated Windows version. It is still illegal to use kmspico even if Windows is activated via kmspico.
However, Kmspico is being abused by cybercriminals to distribute malware. Users of kmspico are advised to stop their antivirus software and Windows defender to prevent the detection of kmspico, detected as HackTool:Win32/AutoKMS.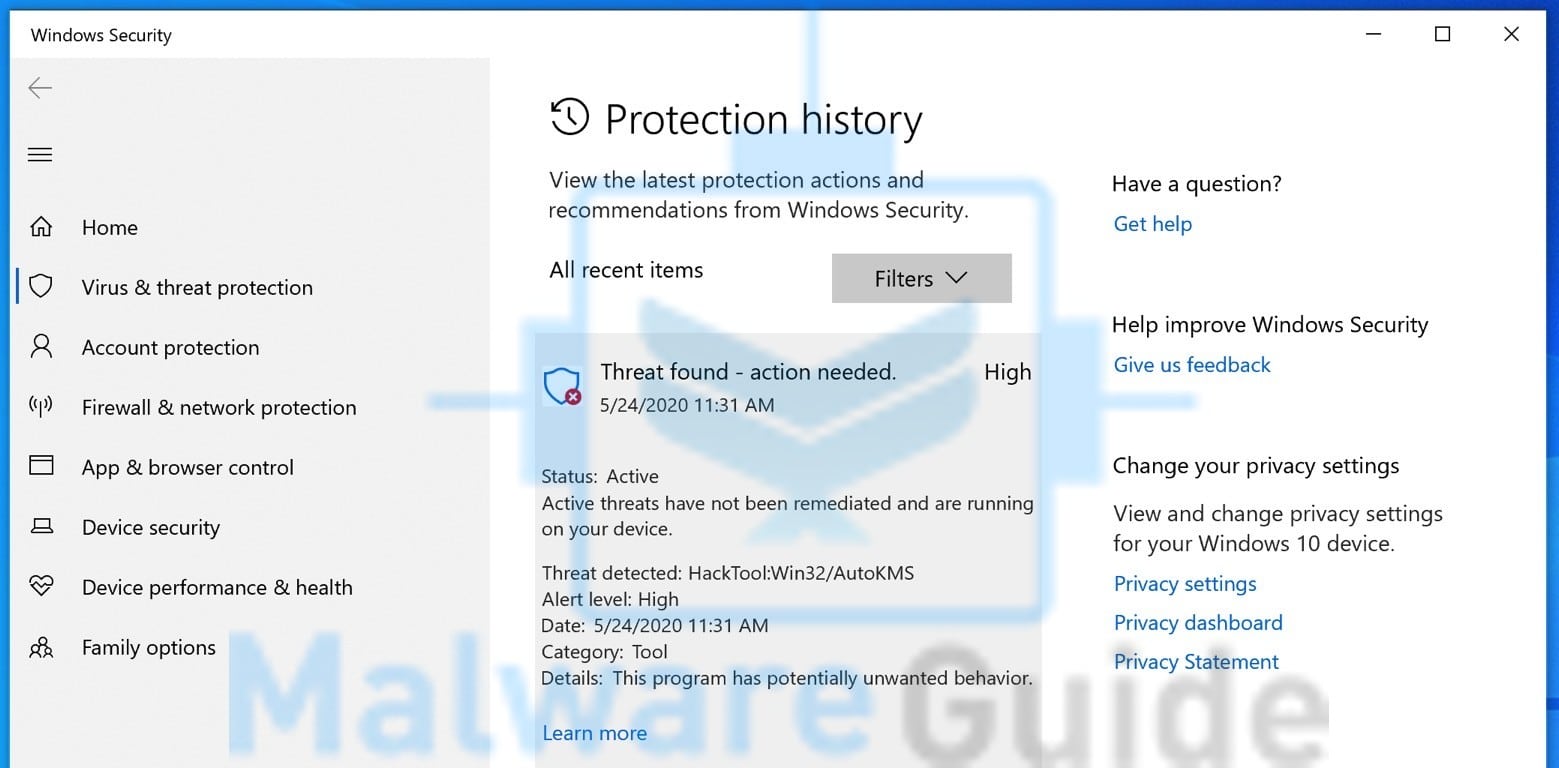 This is where cybercriminals take advantage of the fact that the antivirus software has been shut down and spread via kmspico often adware and other malware, including ransomware.
It is therefore important to use a legal Windows version and remove kmspico. In this instruction I offer you Malwarebytes. Malwarebytes will completely remove kmspico and other malware from your computer.
Remove KMSPICO virus
Remove KMSpico with Malwarebytes
Remove KMSpico with Malwarebytes.
Malwarebytes is a comprehensive malware removal tool and free to use.
KMSpico malware leaves traces such as malicious files, registry keys, scheduled tasks on your device, make sure to completely remove KMSpico with Malwarebytes.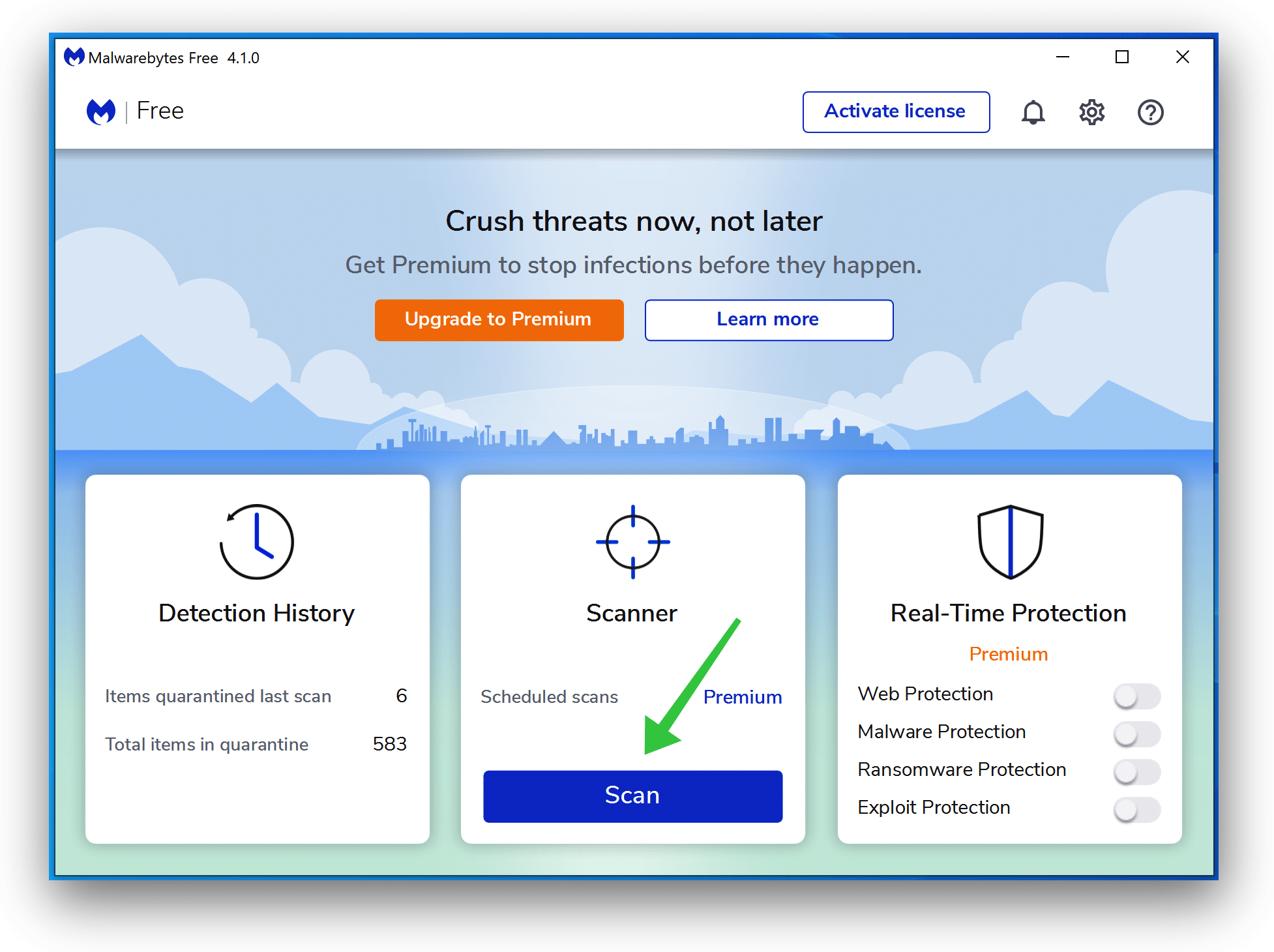 Wait for the Malwarebytes scan to finish.
Once completed, review the KMSpico detections such as Generic.Malware/Suspicious, Hacktool.Agent.KMS and HackTool.KMS
Click Quarantine to continue.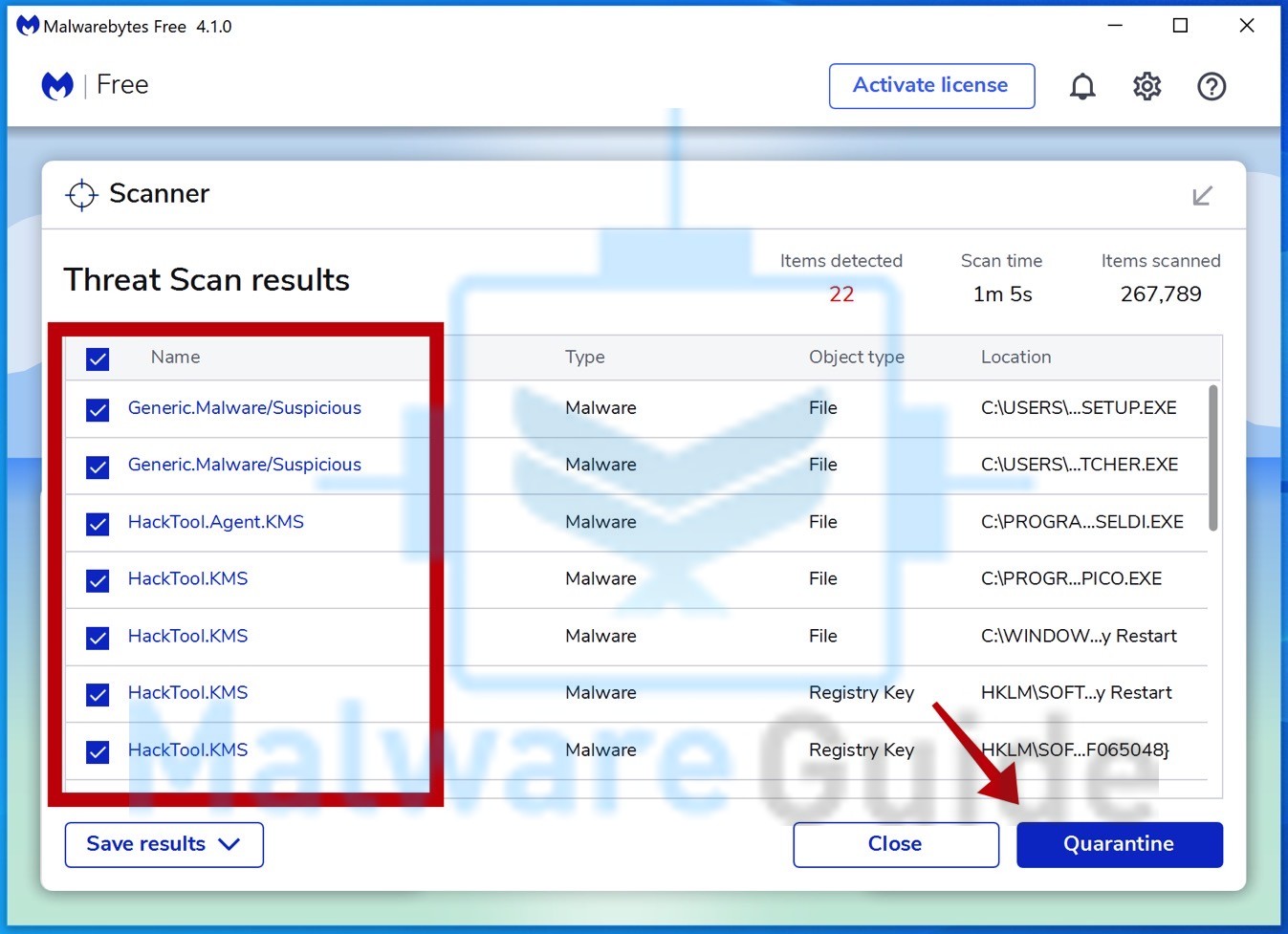 Reboot Windows after all the detections are moved to quarantine.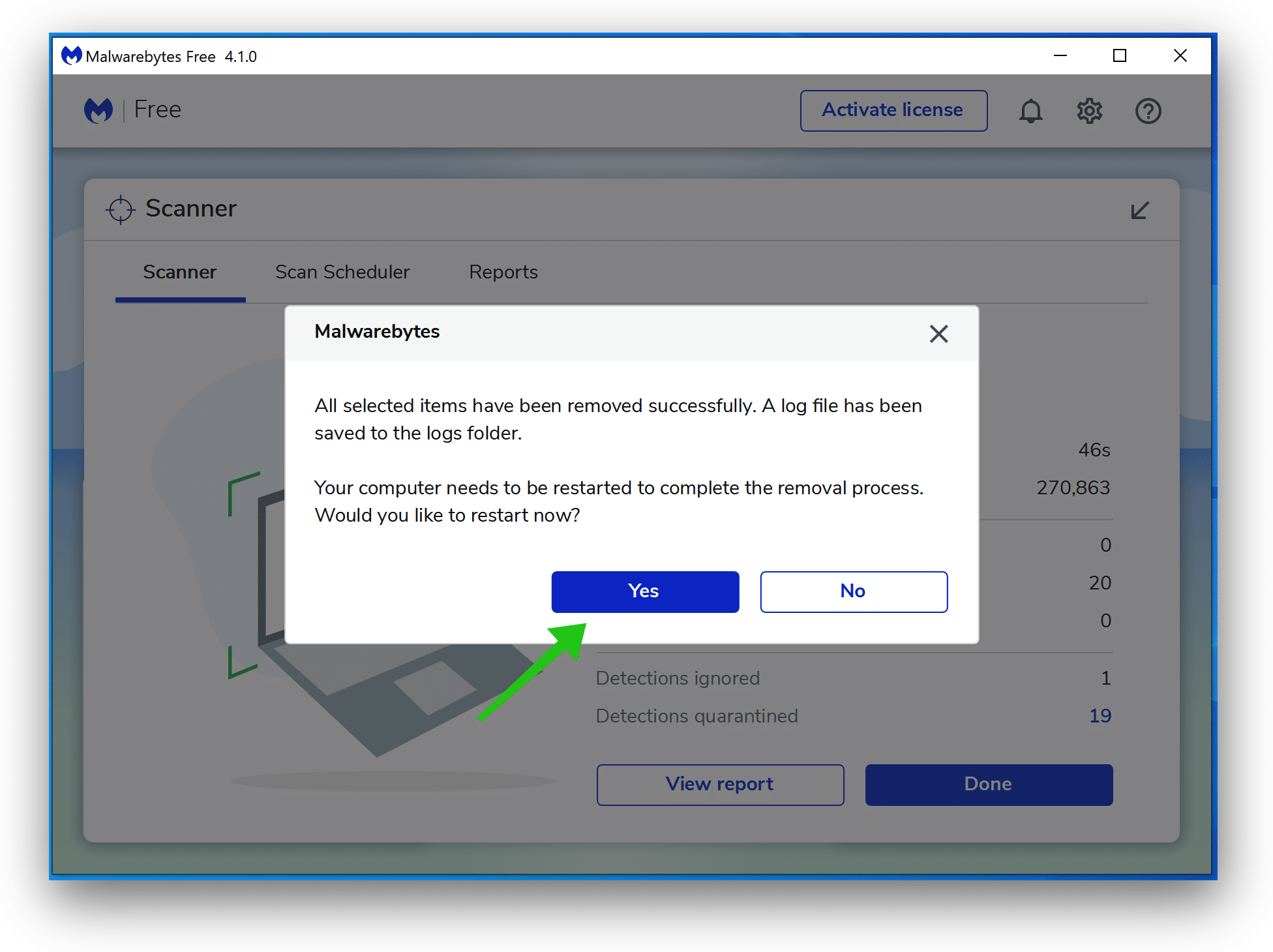 You have now successfully removed KMSpico from your device.