Suppose you have fallen victim to the 8BASE ransomware, an insidious file-encrypting virus that locks your files and personal documents. In that case, taking immediate action to remove it is crucial. 8BASE ransomware typically demands payment in Bitcoin cryptocurrency to restore access to your encrypted files. The ransom amount varies across different versions of the 8BASE ransomware.
When 8BASE ransomware infects your computer, it encrypts your files and appends a unique string of characters to the file extensions. For instance, a file named document.doc would become document.doc.8BASE.
The attackers typically leave a decrypt text file, DECRYPT-FILES.txt, on the Windows desktop, providing instructions for the ransom payment process.
Unfortunately, in most cases, it is exceedingly difficult to recover files encrypted by 8BASE ransomware without the ransomware developers' involvement. Occasionally, file recovery becomes possible if the ransomware developers inadvertently introduce flaws in their encryption software, but such occurrences are infrequent.
Paying the ransom demanded by the 8BASE ransomware developers is not recommended. No guarantee paying will result in successful file recovery, and it only encourages further criminal activities. Instead, it is advisable to have a comprehensive and up-to-date FULL backup of your Windows system and files. Restoring from this backup can effectively regain access to your unaffected files and eliminate the need to engage with the ransomware developers.
Taking proactive measures, such as maintaining regular backups and adhering to security best practices, is crucial to prevent future ransomware attacks. Keep your operating system and software current, exercise caution when handling email attachments or downloading files, and ensure you have reliable security software.
Following these recommendations, you can remove the 8BASE ransomware from your system and mitigate the potential risks associated with such attacks.
How to Remove 8BASE Ransomware virus
Regrettably, there are currently no tools to restore your encrypted personal files or documents affected by the 8BASE ransomware. However, if you are willing to explore potential options, you may attempt to restore your encrypted files. In some instances of advanced ransomware, the decryption key required for file recovery is stored on the attackers' server, making it accessible only to the ransomware developers.
You can employ Malwarebytes, a reputable anti-malware software, to eliminate the 8BASE ransomware file from your computer. Detailed instructions on removing the 8BASE ransomware files using Malwarebytes can be found in the provided resource below.
It is important to note that while malware removal tools can help eradicate the ransomware from your system, they may not be able to decrypt the encrypted files. Restoring your files without the decryption key from the ransomware developers is unlikely.
Try to decrypt files using online tools
Warning: any attempt to decrypt your 8BASE ransomware encrypted files may cause permanent damage to your encrypted files.
You can try to restore your encrypted files using the ID Ransomware decrypt tools. To proceed, you need to upload one of the encrypted files and identify the ransomware that infected your computer and encrypted your files.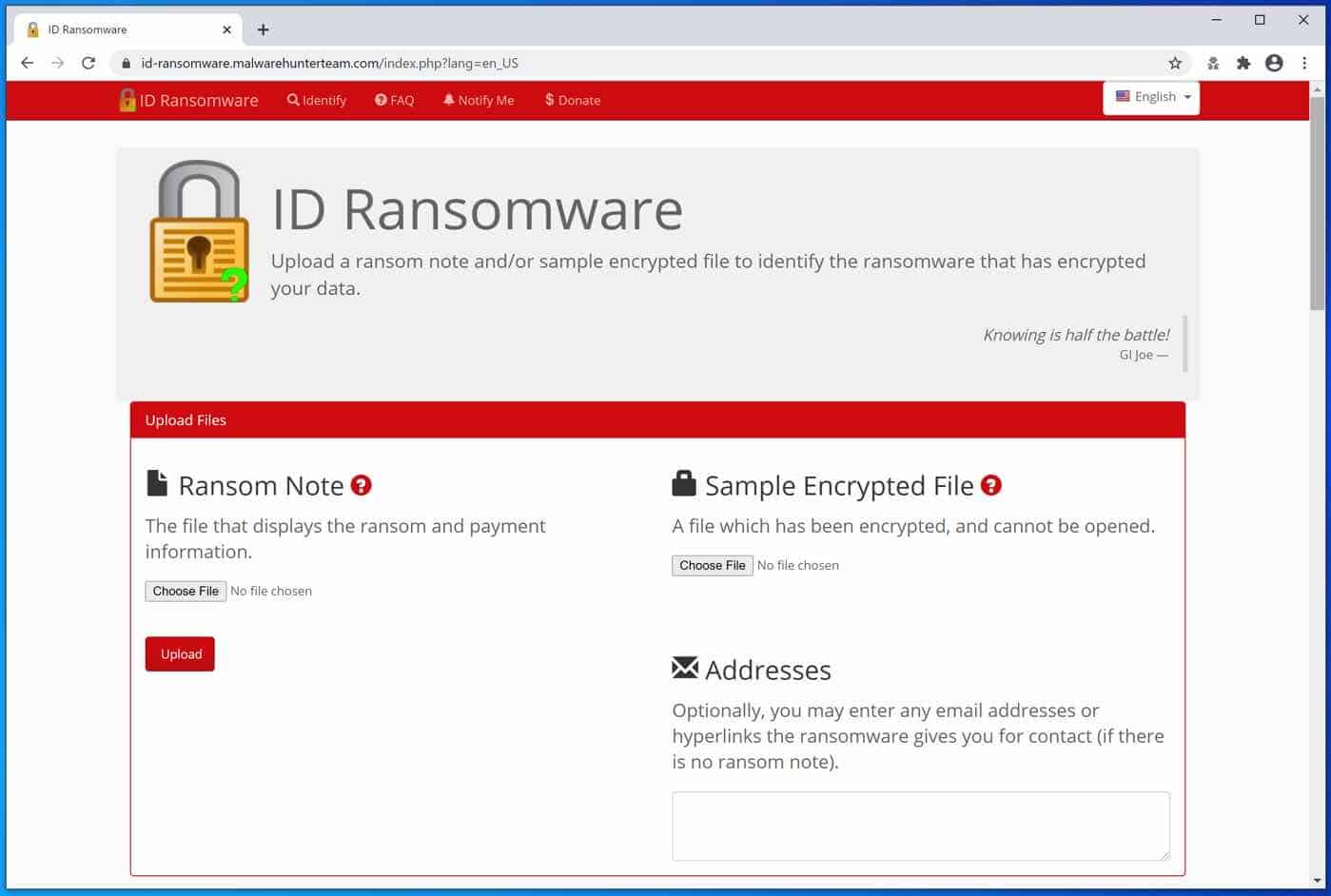 If a 8BASE ransomware decryption tool is available on the NoMoreRansom site, the decryption information will show you how to proceed. Unfortunately, this rarely works out—worth the try.
You can also use the Emsisoft ransomware decryption tools.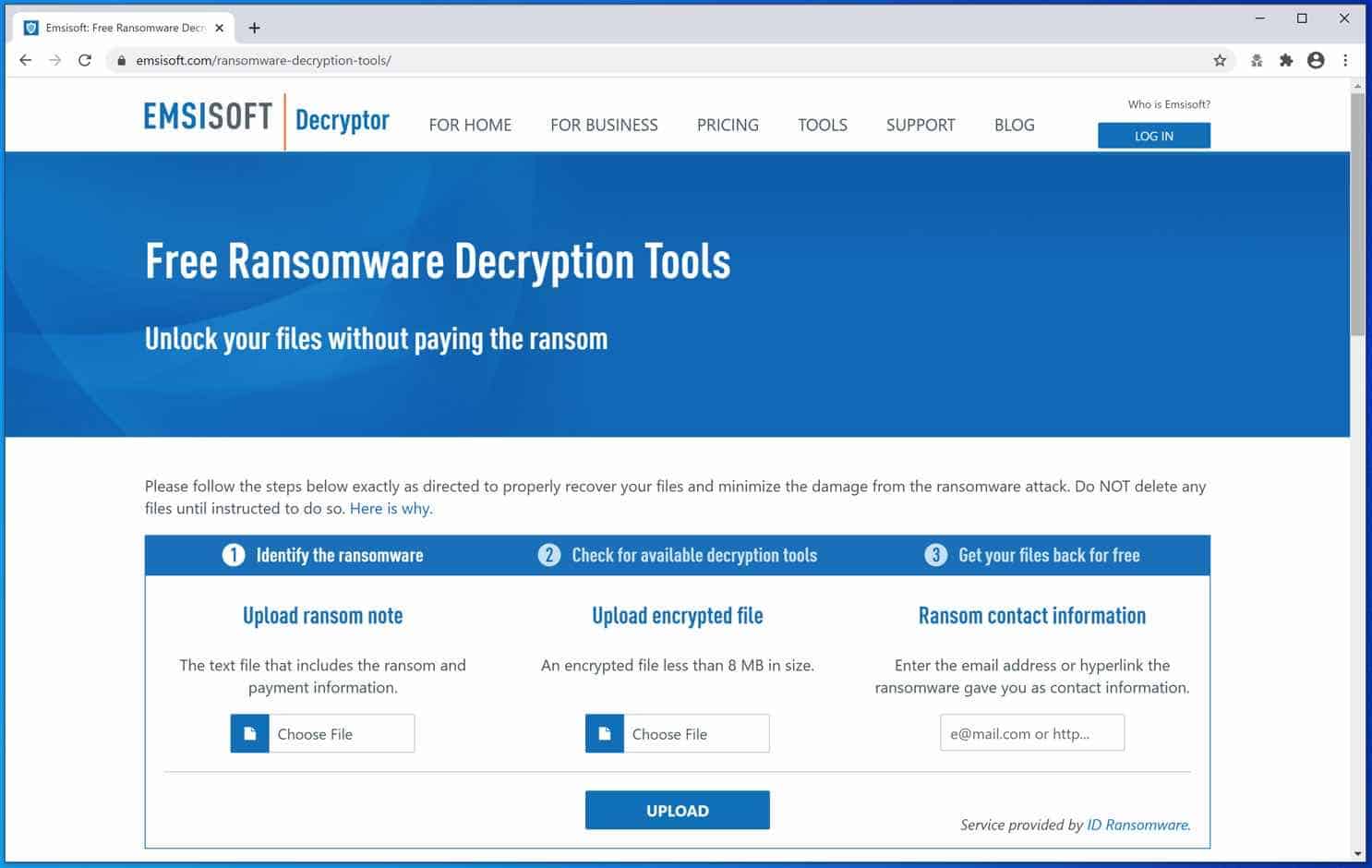 Remove

8BASE

Ransomware with Malwarebytes
Note: Malwarebytes will not restore or recover your encrypted files. It does, however, remove the 8BASE virus file that infected your computer with the 8BASE ransomware and downloads the ransomware file to your computer; this is known as the payload file.
It is essential to remove the ransomware file if you are not reinstalling Windows. By doing so, you will prevent your computer from another ransomware infection.
Install Malwarebytes, and follow the on-screen instructions.
Click Scan to start a malware scan.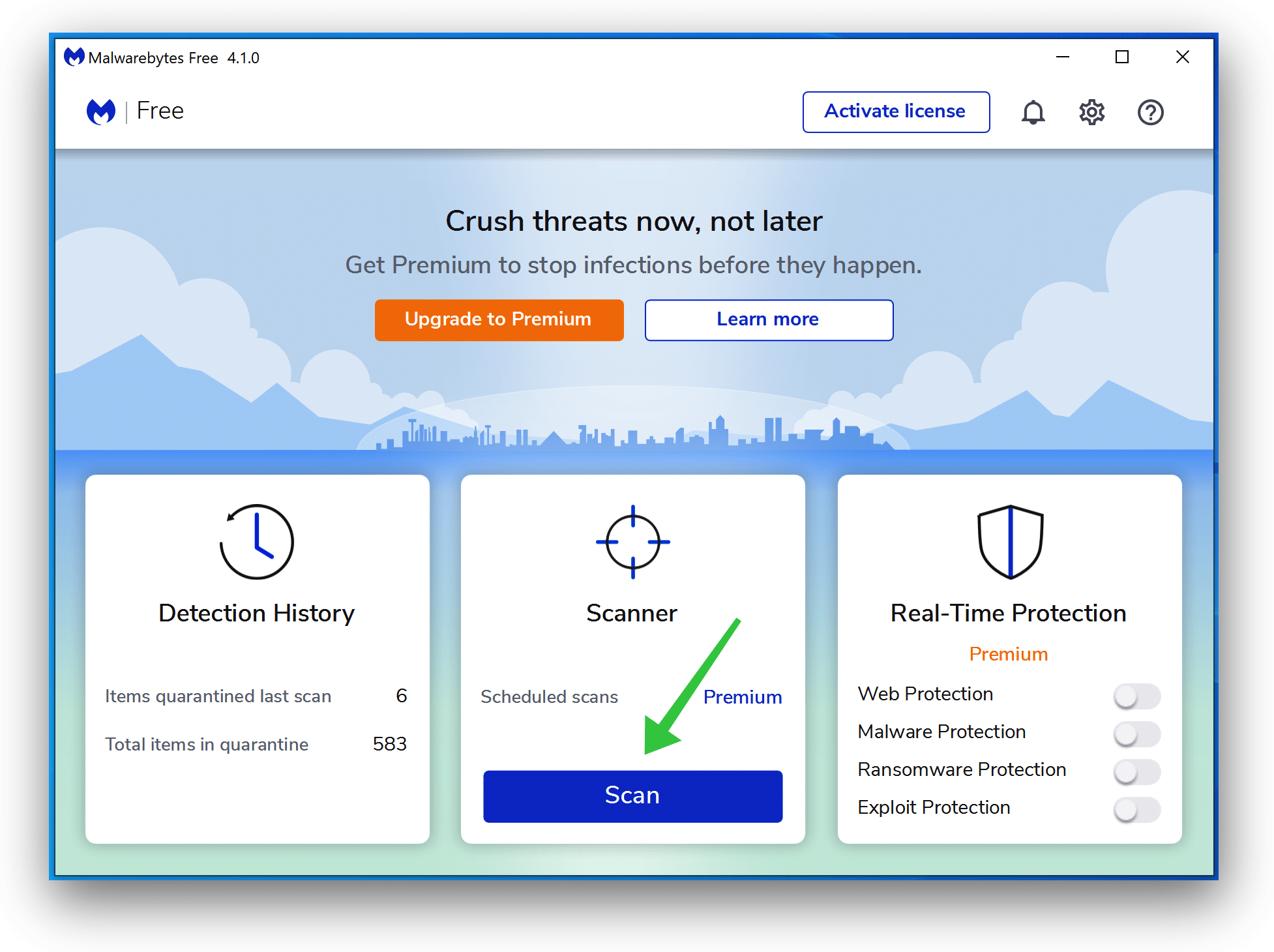 Wait for the Malwarebytes scan to finish.
Once completed, review the 8BASE ransomware detections.
Click Quarantine to continue.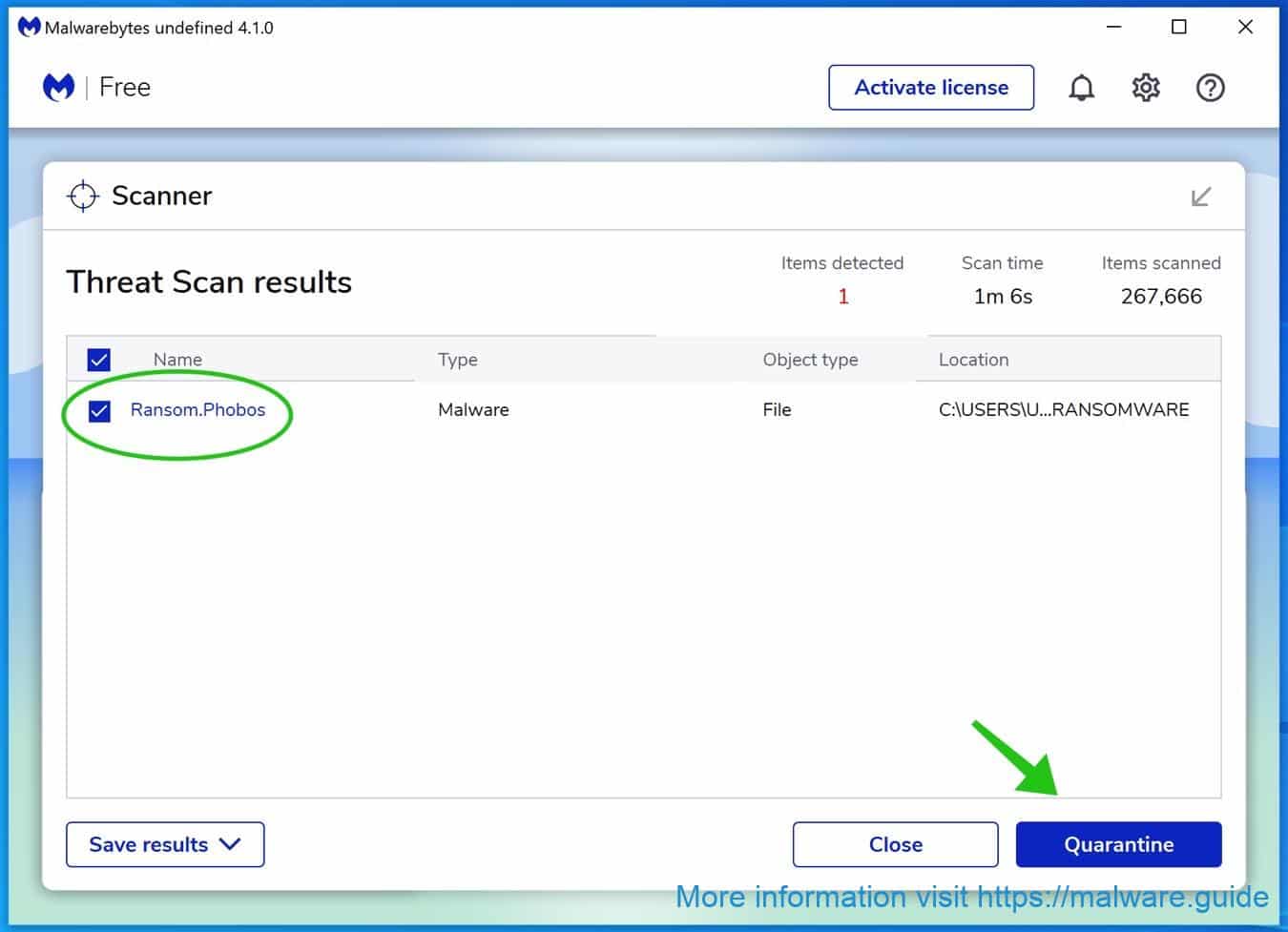 Reboot Windows after all the detections are moved to quarantine.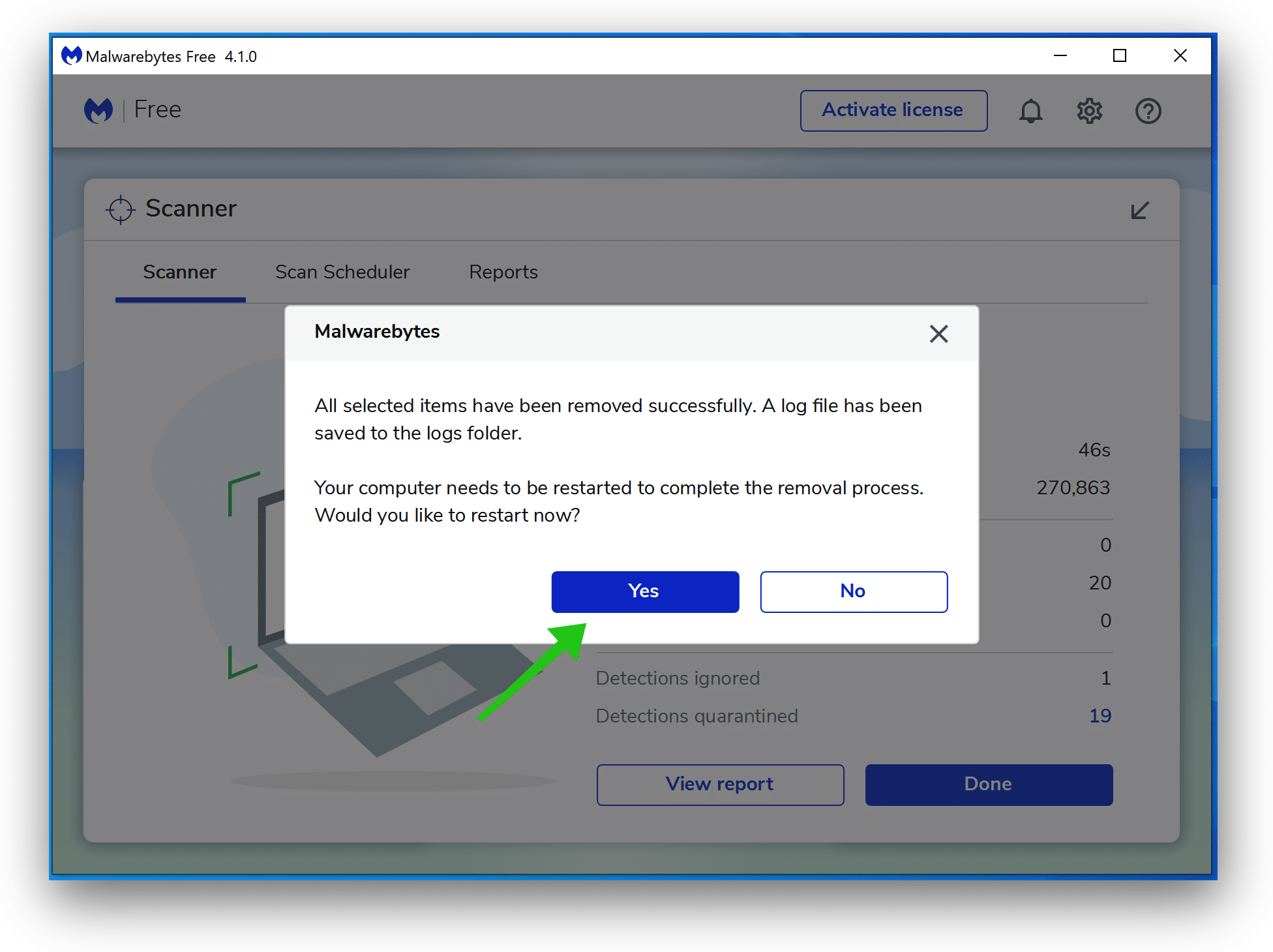 You have now successfully removed 8BASE Ransomware file from your device.
Remove malware with Sophos HitmanPRO
In this second malware removal step, we will start a second scan to ensure no malware remnants are left on your computer. HitmanPRO is a cloud scanner that scans every active file for malicious activity on your computer and sends it to the Sophos cloud for detection. In the Sophos cloud, both Bitdefender antivirus and Kaspersky antivirus scan the file for malicious activities.
When you have downloaded, HitmanPRO, install the HitmanPro 32-bit or HitmanPRO x64. Downloads are saved to the Downloads folder on your computer.
Open HitmanPRO to start installation and scan.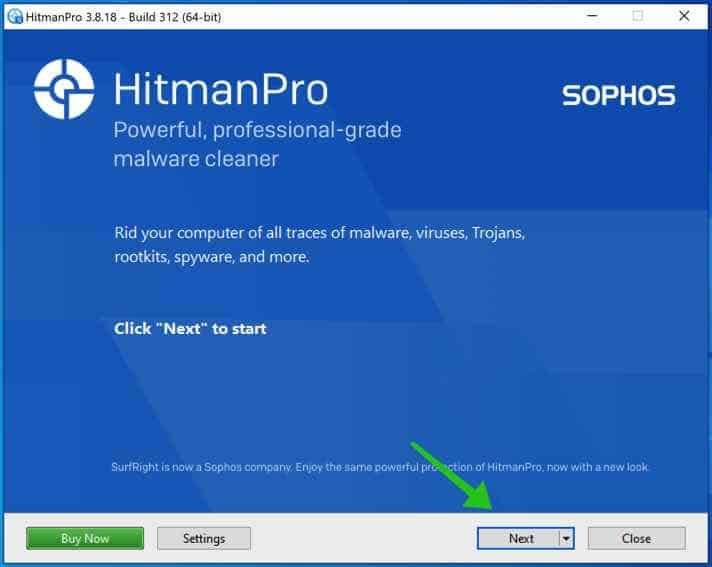 Accept the Sophos HitmanPRO license agreement to continue. Read the license agreement, check the box, and click on Next.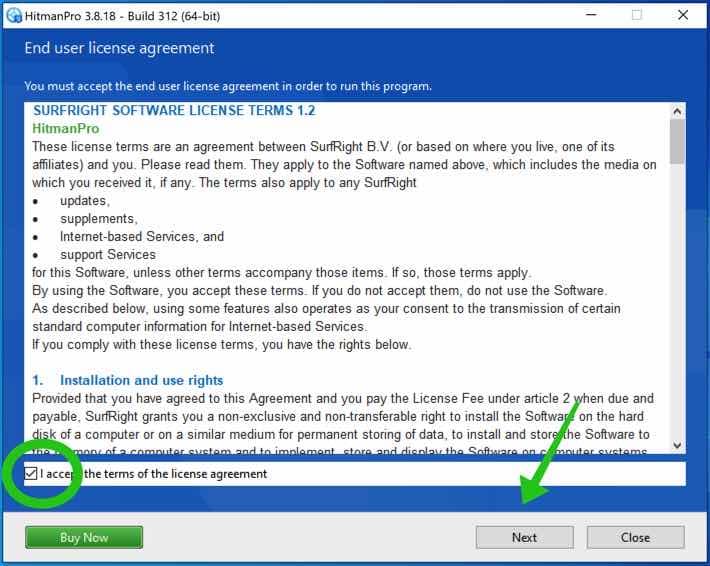 Click the Next button to continue Sophos HitmanPRO installation. Make sure to create a copy of HitmanPRO for regular scans.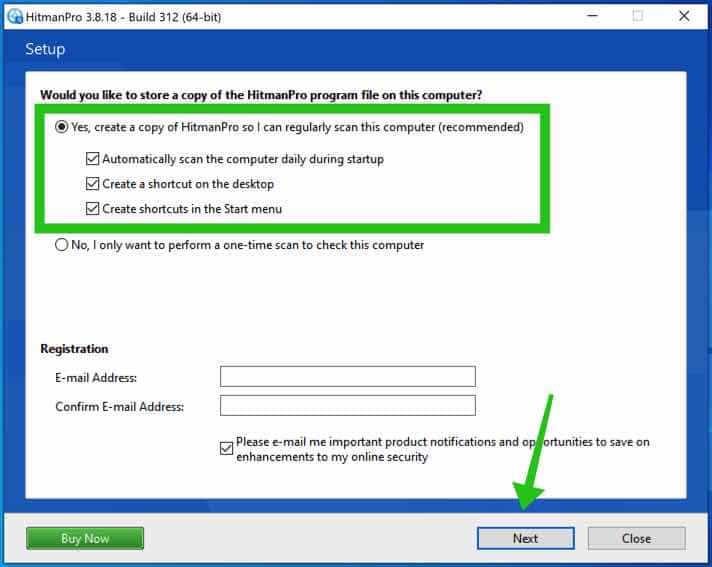 HitmanPRO begins with a scan. Wait for the antivirus scan results.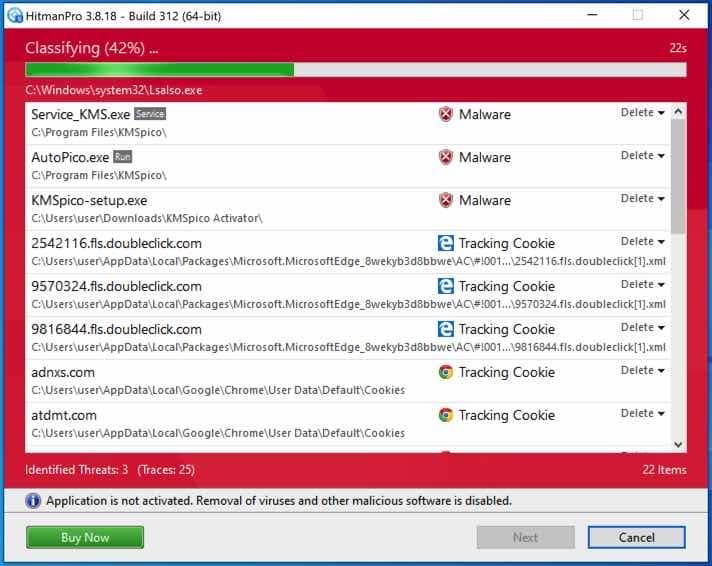 When the scan is done, click Next and activate the free HitmanPRO license. Click on Activate Free license.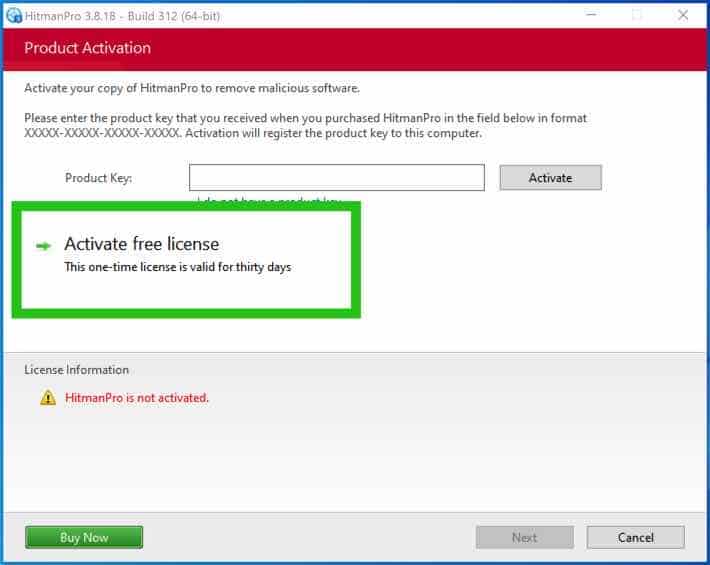 Enter your e-mail for a Sophos HitmanPRO free thirty days license. Click on Activate.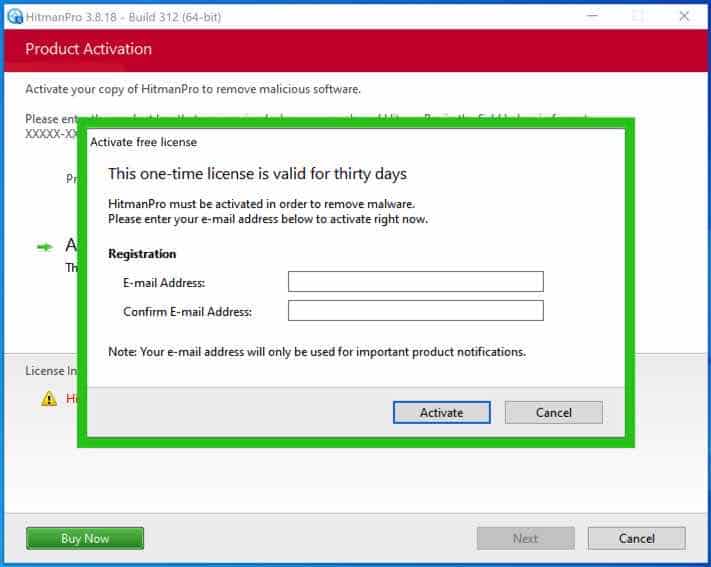 The free HitmanPRO license is successfully activated.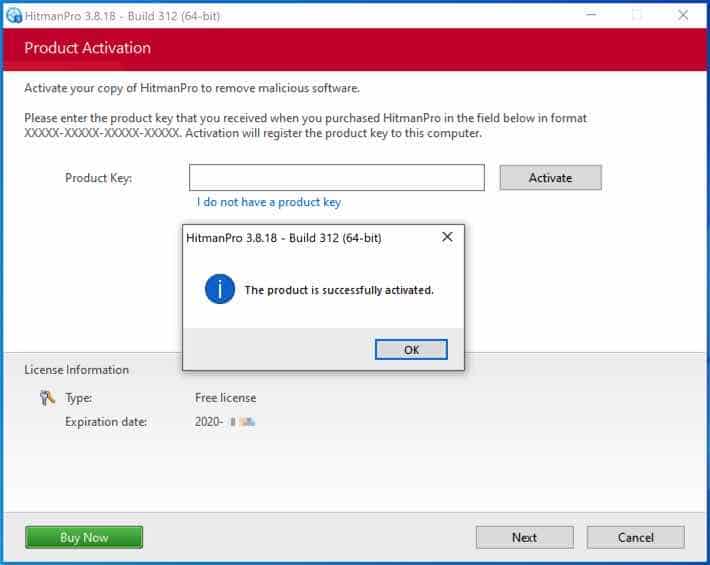 You'll be presented with the 8BASE ransomware removal results. Click Next to continue.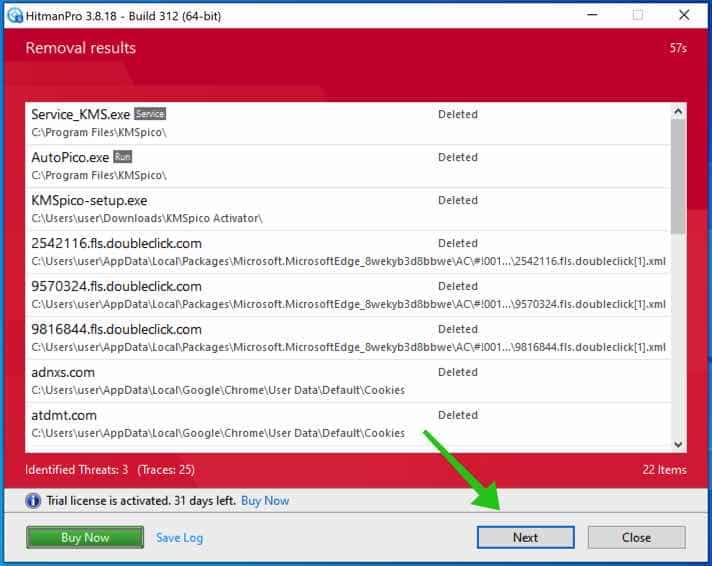 Malicious software was partially removed from your computer. Restart your computer to complete the removal.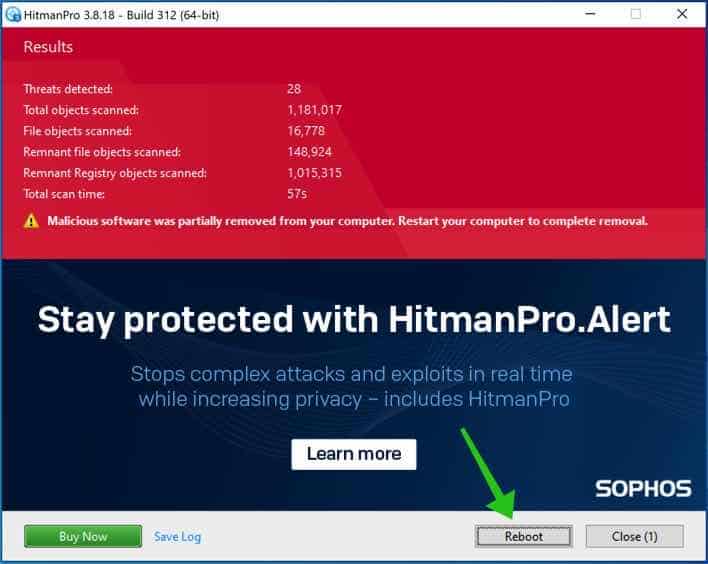 What is 8BASE ransomware?
The 8BASE Ransomware is malicious software that locks or encrypts data on a computer or network. It is known as ransomware because it demands a ransom payment for the user to be able to access their data again. The virus is usually spread through malicious links or attachments sent via email or other messaging services. Once installed, the ransomware will encrypt the user's data, making it inaccessible. The user will then be presented with a ransom message demanding payment to receive a key that will allow them to decrypt the data. Unfortunately, no guarantee paying the ransom will work, as there is no guarantee that the attackers will provide the key. Therefore, it is important to protect yourself from ransomware and ensure that your data is backed up regularly in case of an attack.
How did my computer get infected with 8BASE ransomware?
Ransomware is one of the more insidious forms of a computer virus, as it can infect computers quickly and silently. In most cases, ransomware is spread via malicious email attachments or links to malicious websites that download the virus onto the computer. It can also be spread through software downloads, USB drives, and other devices. Once downloaded, ransomware will typically encrypt the files on the computer, making them inaccessible unless the user pays a ransom.
In some cases, ransomware will also delete or corrupt essential system files, making the computer unusable until the ransom has been paid. Since ransomware is so difficult to remove, it's important to take preventative measures, such as keeping your computer updated with the latest security updates and using a good antivirus program to detect and remove any malicious files.
How to prevent 8BASE ransomware?
Ransomware is an increasingly common type of virus that can cause serious damage to your computer and data. If a ransomware virus infects your device, it can lock up your files and demand you pay a ransom to regain access. Fortunately, there are steps you can take to protect yourself and your data from ransomware. First and foremost, you should always ensure your computer is running the latest version of its operating system and security software. You should also be wary of suspicious emails and attachments, as hackers often use them to spread malware.
Creating regular data backups to restore your computer if infected is also essential. Finally, knowing the different types of ransomware and how they work is a good idea. By taking these steps, you can help to protect yourself and your computer from becoming a victim of ransomware.
Malwarebytes is an antivirus program that protects your computer from malicious software such as ransomware. Ransomware is malware that encrypts your files and holds them hostage until you pay a fee. It can be extremely difficult to remove, so having a good antivirus program like Malwarebytes is essential. Malwarebytes is designed to detect, quarantine, and remove ransomware before it can cause any damage. It also has real-time protection, detecting ransomware before it gets to your computer. On top of that, it has a powerful malware scanner that can detect and remove any malware, including ransomware. So if you're looking for an antivirus program to protect your computer from ransomware, Malwarebytes is an excellent choice.
Learn more about Malwarebytes and how it protects your computer against ransomware.
I hope this helped. Thank you for reading!