Total Antivirus 2020 is a fake antivirus program, it is malware. Total Antivirus 2020 pretends to be a real antivirus program but it is not, in reality, this scam triggers many, many, many, intrusive fake virus alerts.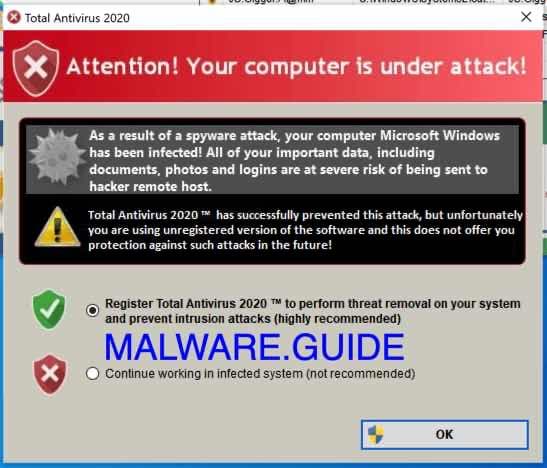 Total Antivirus 2020 is part of the "FakeVimes" malware family, which means there were many clones of this scam available on the internet. If you have Total Antivirus 2020 on your computer, you must scan your computer for malware as your computer is highly infected. Not because Total Antivirus 2020 says so, but because Total Antivirus 2020 is malware itself.
The fake antivirus also disables the task manager and the command-prompt, preventing you from stopping or removing total antivirus 2020.
You can try to register Total Antivirus 2020 with key: ALKJ-SALM-POIY-OLKH or U2FD-S4LK-ASDZ-H5KQ at the time of writing this article, the first registration key didn't work anymore for me.
The second key I didn't test, thanks to Alin for the second key.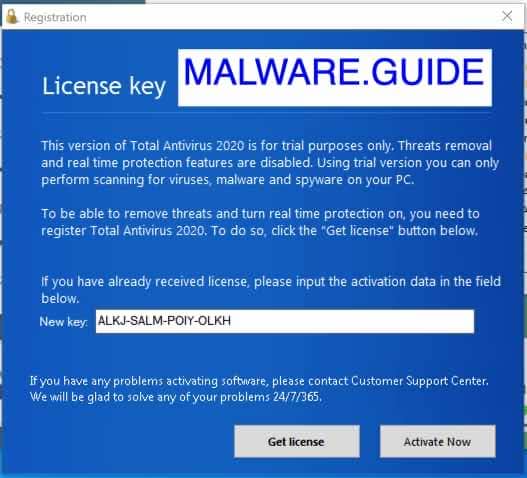 If it works, Total Antivirus 2020 will stop the intrusive virus alerts on your computer, stating to register the product.
Make sure to remove Total Antivirus 2020 with Malwarebytes, it is free.
Remove Total Antivirus 2020 Ransomware with Malwarebytes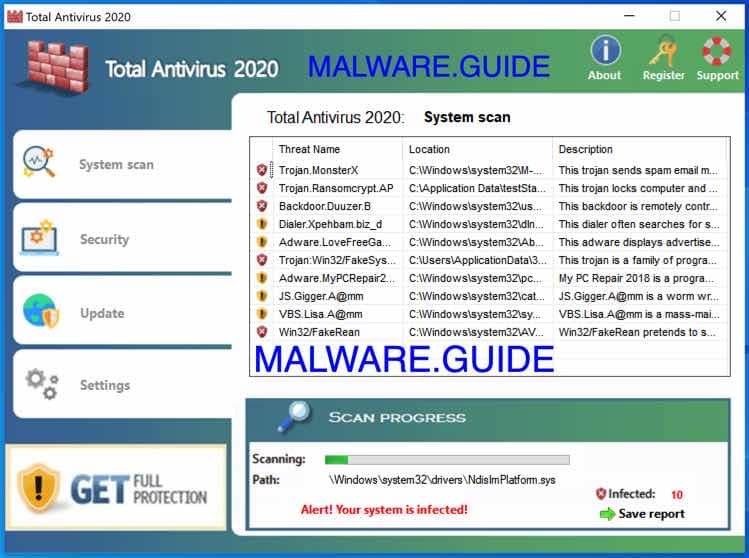 Make sure to remove Total Antivirus 2020.
Download Malwarebytes (direct download)
Install Malwarebytes, follow on-screen instructions.
Click Scan to start a malware-scan.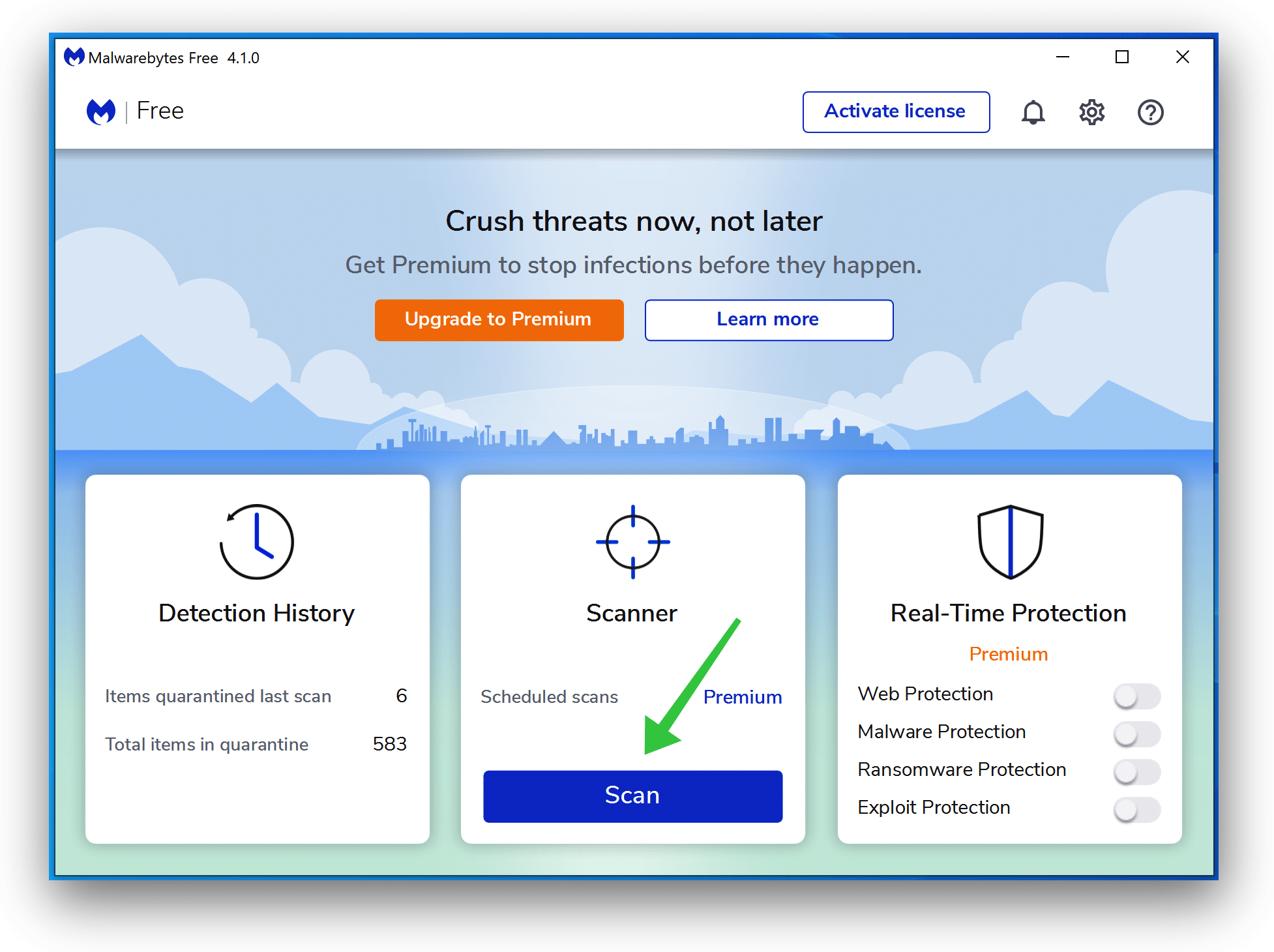 Wait for the Malwarebytes scan to finish.
Once completed, review the Total Antivirus 2020 detections.
Click Quarantine to continue.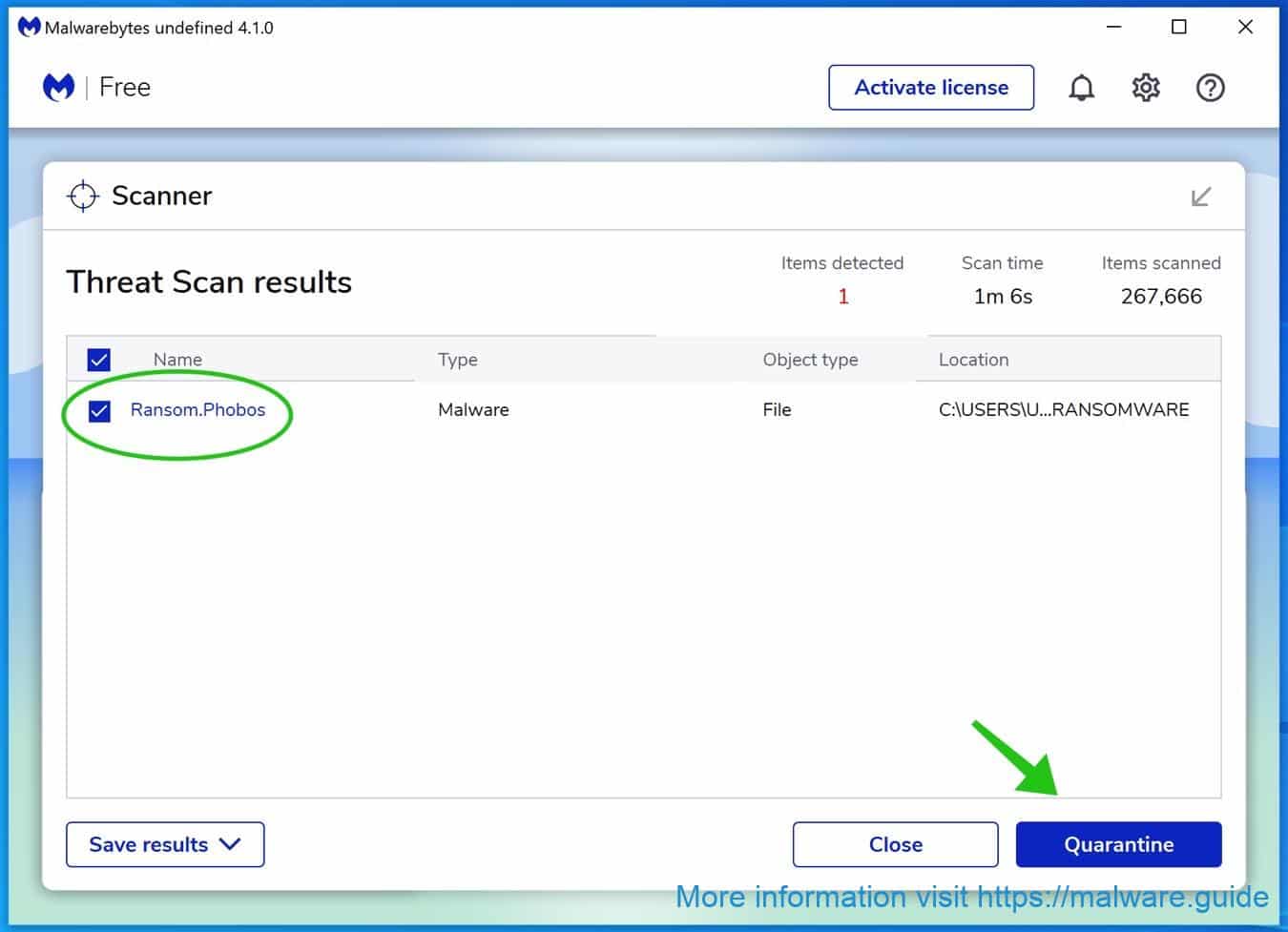 Reboot Windows after all the detections are moved to quarantine.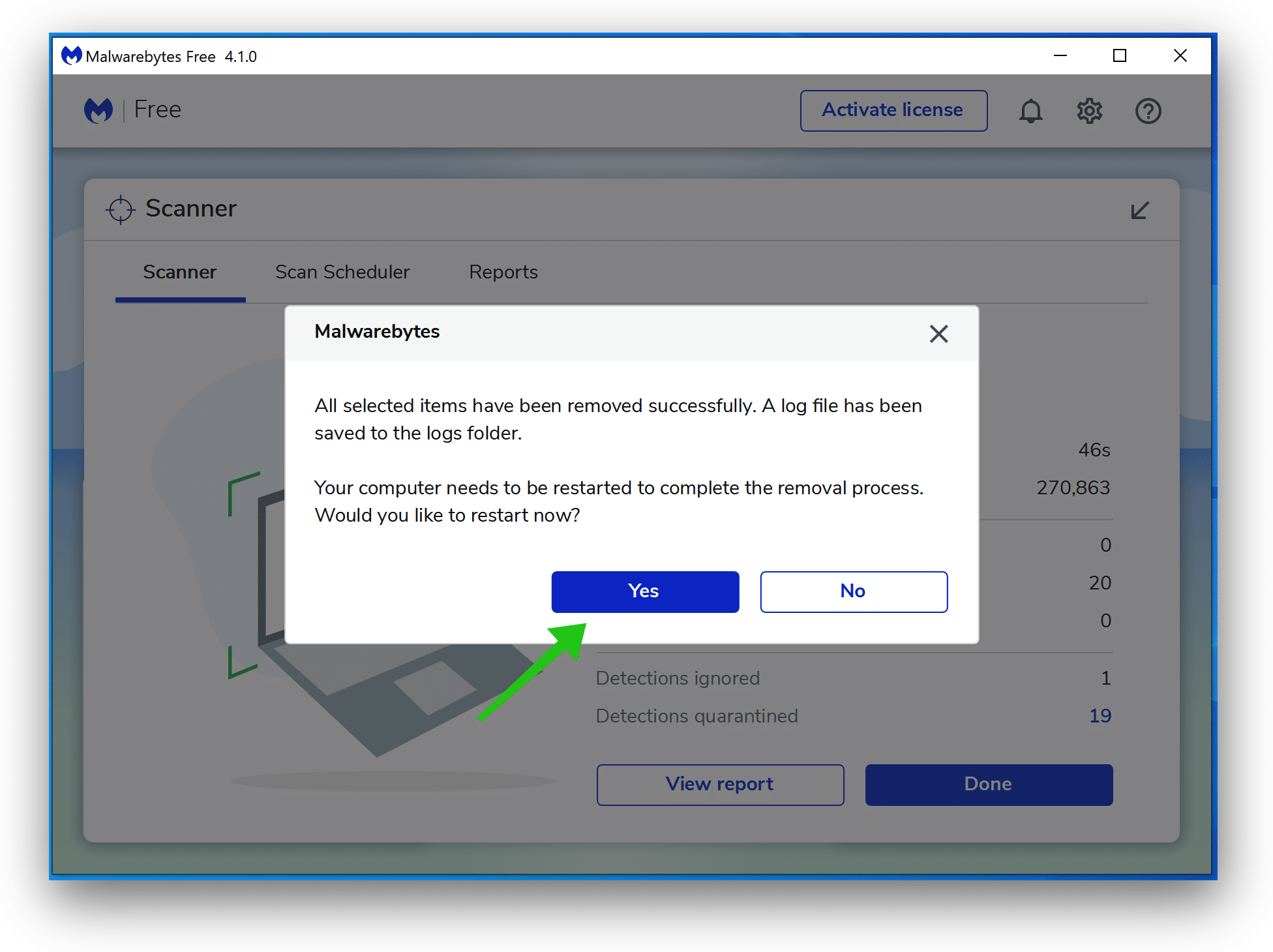 You have now successfully removed Total Antivirus 2020 file from your device.
Doesn't work?
If it doesn't work, you need to restore Windows to a restore point before the Total Antivirus 2020 infection.